Summer Volunteering Abroad
International volunteering offers you a chance to help support a cause you feel passionate about and can be a highly rewarding experience.
For more information about any of the volunteering opportunities listed below, please contact the Work Placement team.
Think Pacific
Think Pacific Fiji offers volunteer programmes in partnership with the Fijian Ministry of Youth and Sports. Projects work with the rural communities of Fiji, where volunteers can inspire Fijian children through education, youth and sports activities. Leeds students can apply for a 4-week long volunteering placement with Think Pacific in Fiji.
The cost of the 4-week programme is £1,695. This includes:
Airport welcome by Think Pacific Expedition leaders (or resort meet and greet if you arrive early)

All in-country expedition travel

All project accommodation

All-inclusive briefing and orientation from a beautiful beach resort

All meals during your briefing, all meals whilst staying with your Fijian village family and breakfast and evening meals during your final days of R&R at glorious beach resorts

Guided weekend excursions such as rainforest treks, waterfall visits or snorkelling trips

Organised evening Fijian activities including kava ceremonies, lovo feasts, mat weaving

Think Pacific Leaders and Fijian Matanivanua guides living with you 24/7

Fiji Office & Extensive Fiji based staff team + UK team offering 24/7 back up support

Highest standard of project planning, safety and risk assessments

Comprehensive pre-departure information, webinars and access to your private network app

Fiji expedition de-brief at a selection of beach resorts

Your project donation towards sustainable development goals in Fiji (which funds scholarships and training for local people, resources and materials to achieve local aims)
The application deadline is 28 March 2022. For more information on costs, dates and how to apply, please visit the
Think Pacific website
.
Please note that you may be eligible to receive Turing funding if you take part in this programme. The amount you may be eligible to receive will vary depending on the duration of the overseas programme and the destination. You may also be eligible to receive additional funding if you come from under-represented background or have additional needs.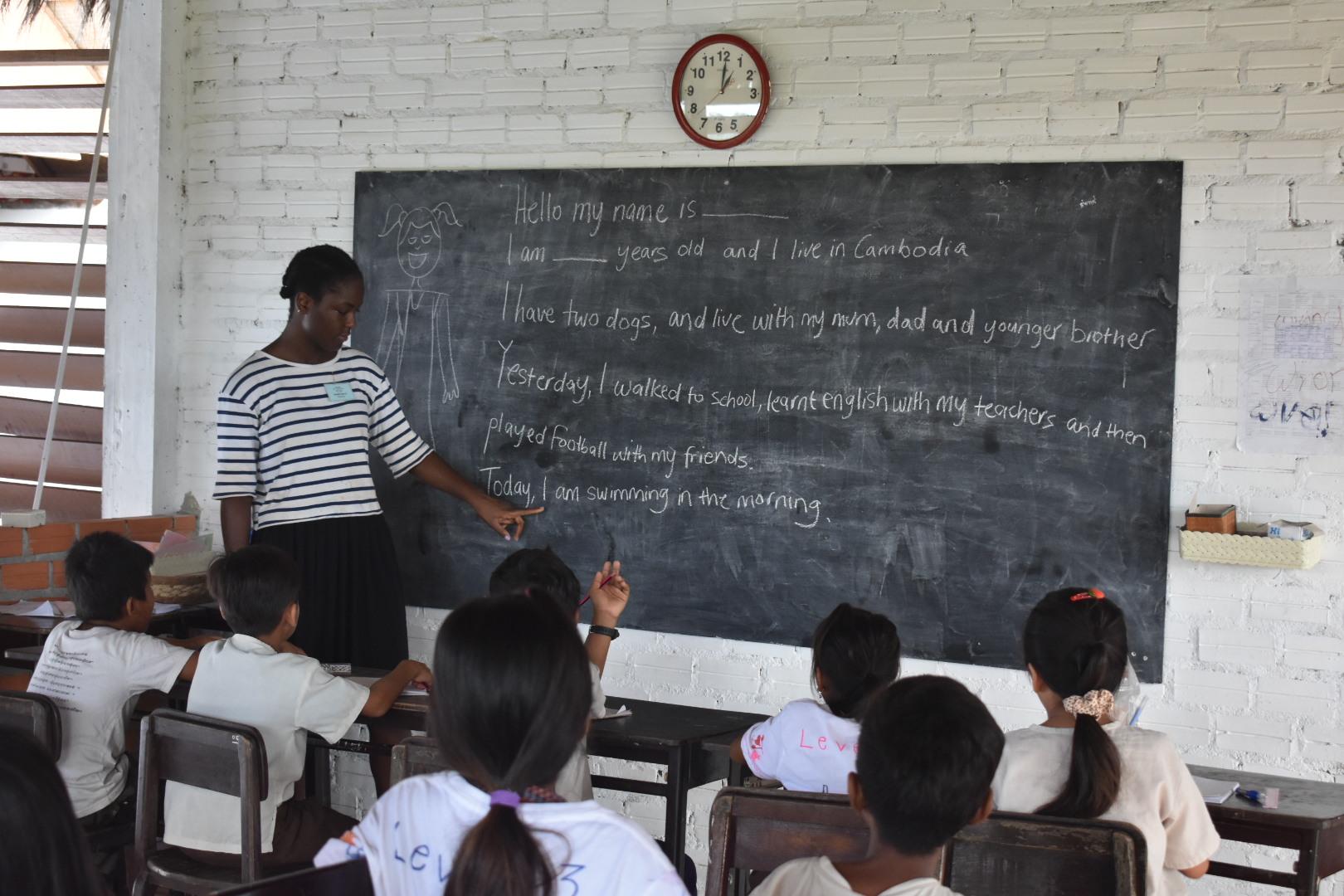 Cambodia Project
The Cambodia International Volunteering Project is a once-in-a-lifetime opportunity to undertake a challenging but extremely rewarding project at a school in rural Cambodia.
During July and August 2022, a team of University of Leeds students will make a positive and practical difference to the lives of young people aged 4-14 studying at Seametrey Children's Village, Tonle Bati, as well as experience the extraordinary culture of Cambodia. The team will live at the school during the week and offer activities such as sport, art and craft, and basic English classes. At weekends students can visit other areas of the country including Seam Reap and the incredible Angkor Wat.
This project is run in partnership with Seametry Children's Village, a school approximately 30km from the Cambodian capital, Phnom Penh. This will be the 8th year the University of Leeds has run the programme, and we are looking to recruit a team of 20, consisting of 4 Project Leaders and 16 volunteers.
Project Leaders will each receive a minimum of £1,000 funding and volunteers will receive a minimum of £500 that can be put towards the costs of taking parts (e.g. flights and vaccinations). All team members will be required to fundraise an amount that is still to be confirmed (in 2019 it was £900 each) which is donated to the school.
Deadline for Project Leader applications: TBC
Deadline for volunteer applications: TBC
Eligibility criteria:
Open to all students studying any degree programme at any level (including finalists and postgraduates)
Students must be available for the full duration of the programme