Start your journey
Choosing destinations is one of your key decisions. Read about different research you can do to help you make your mind up.
Start your journey!
The Study Abroad organisation on Minerva is one of your most important resources when researching your options. This is where you will be able to access the online form to apply for the programme and where we keep feedback forms written by our returning students, partner university videos and useful links to partner university web pages that will allow you to research many aspects of your year abroad.
ENROL ON THE STUDY ABROAD MINERVA ORGANISATION
Follow the brief enrolment instructions provided on that page.
The organisation will then be listed under 'Organisations', which you can view by clicking on the 'Learn' tab.
Your first steps
Attend or watch the recording of the Study Abroad 101 presentation. This presentation will give you an overview of the study abroad programme and how to apply. You can watch the recording on the Study Abroad Minerva organisation. If you have questions after watching this presentation, the Study Abroad team and your School Study Abroad Coordinator will be able to advise you. You can book appointments with the Study Abroad team via the Study Abroad Minerva organisation and use the contact list to get in touch with your School Study Abroad Coordinator.
Research destinations. Use the questions and resources on this page to help you narrow down your options.
Join our other Study Abroad events. We will be holding a series of events before applications open which will give you the opportunity to connect with our returning Leeds students and ask them questions about the programme. See Study Abroad events for more information.
Need something more visual? Why not take some inspiration from social media! Follow LeedsUniAbroad on Instagram and take a look at where in the world our students have been studying this year.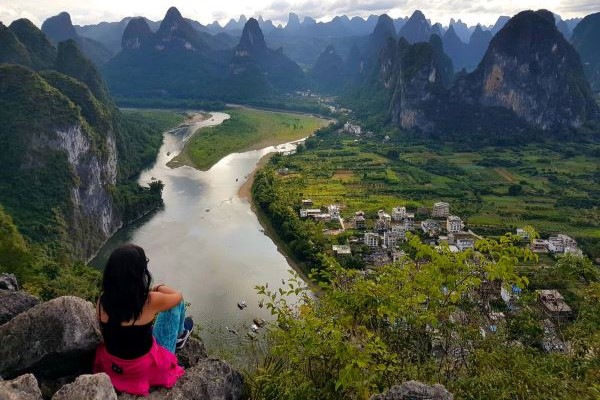 Narrowing down your options
Start thinking about what you would like to get out of the experience. Below you can find some questions you might want to use to start your research. However, remember this is only a starting point and you may add more questions depending on your preferences and personal needs.
Standard or Horizon year abroad?
Decide whether you would like to focus on studying your degree subject abroad or whether you would like to step outside the box and concentrate on gaining language and intercultural skills.
Find out more about the different Study Abroad programmes offered by the University of Leeds on our Study Abroad Options and take a look at our partner universities on Where Can I go? to explore our destinations.
Is your subject available?
This is very important if you would like to study at one of our Open Exchange destinations. If your subject is not taught, or is not available to exchange students, you should not apply.
Speak to your School Study Abroad Coordinator if you are not sure about this and seek their advice.
How important is academic standing?
The University of Leeds always aims to partner with universities of similar academic standing, so you will find that all of our partner universities have a good academic reputation. Some partner universities have also been selected because, despite lower rankings, they are particularly good in certain subject areas.
Research our partners on the QS Top Universities website and the QS World Rankings by subject.
Is the destination affordable on your budget?
Use feedback forms and the Budgeting Plan Template, both of which can be found on the Study Abroad Minerva Organisation, along with information on our Study Abroad Financial Considerations webpage for your research and determine whether you can realistically afford to spend a year in the destination you're considering applying for. If you normally have a student loan, you will still be eligible to receive your loan when on a study abroad year. This may be adjusted slightly depending on your circumstances. Find out more on the Finance webpage.
Which locational factors are important to you?
City or countryside? Mountains or coast? Hot or cold? Do you want somewhere well connected for international or national travel, or are you more interested in local exploration? Bear in mind that in the USA, campuses are large, but most are not city-based.
Click on the interactive map on the Where can I go? page to see where our partner universities are located. Use the internet to research what the area has to offer and read our returning students' feedback on the Study Abroad Minerva organisation to find out how it compares to Leeds!
Do you have a current interest you want to keep up?
If you are involved in a particular sports team or society, getting involved in similar activities abroad can help you settle in and offer you some continuity while trying to acclimatise to a new culture. If it's important to you to maintain skills so you can remain involved in a sport on return to Leeds, make sure you research what opportunities are available at the universities you apply to.
Is there something in particular you want to experience?
Whether this is academic or extracurricular; learning a new language from scratch or starting to snowboard; experiencing -20°C or gaining an internship (subject to immigration law); make sure you apply for places that will allow you to achieve your aims.
Do you have any health conditions that may need consideration?
If you do, it will be essential that you carry out your own research into our partner universities carefully; looking at the disability and student support information on their website and finding out what services are available. If you have specific support requirements in place at Leeds that you will need access to abroad, you may wish to contact our partner universities directly to enquire whether this support would be available to you while studying on exchange. You should also make contact with your School disability contact and School Study Abroad Coordinator to discuss any support that you require from the School during your year abroad.
Is the destination suitable for you?
What is the demographic make-up of the country/city? What support is offered to minority, LGBT+, disabled students either in the university or the country in general? Are there any places of worship for your faith in the city?
Our 'Diversity Abroad' page on the Study Abroad Minerva organisation can guide you in your research.
Choosing your university options
Browse the partner university website. Each folder in the 'Host University Catalogue' section of the Study Abroad Minerva organisation will give you access to:
Useful links to the partner university's web pages. Use these links to get a feel for academic specialities, campus life, and the local area. Most universities will have pages aimed specifically at exchange students, which will give you academic advice on subject areas that are not open to exchange students. This is very important if you are considering applying for any of our 'Open Exchange' destinations. Most universities will also have a dedicated section for international students that may also be useful, as it won't assume any local knowledge.
Host universities' fact sheets. Download this document and read through key information about our partner institutions.
Feedback from returning students. This will give you a valuable insight into the thoughts of previous students, from academic life abroad, finding accommodation, and living expenses at our available destinations. Some students will have left their email addresses so that you can contact them with any questions you may have!
Use the 'Popularity Index' to support your choices. This document will give you an idea of which of our partner universities are more popular, and the number of places available at each university.
Use the list of destinations by degree programme. The 'Destination by degree programme' spreadsheet lists all the partner universities students on a particular degree subject have studied at previously. You should not be limited by this list and should certainly look into other options, but it may be helpful if you are not sure where to start your research. You can also speak to your School Study Abroad Coordinator to find out where students from your school studied in the past.