Summer Volunteering Abroad
International volunteering offers you a chance to help support a cause you feel passionate about and can be a highly rewarding experience.
For more information about any of the volunteering opportunities listed below, please contact the Work Placement team.
Cambodia Project
The Cambodia International Volunteering Project is a once-in-a-lifetime opportunity to undertake a challenging and rewarding project at a school in rural Cambodia.
During July and August 2020, you will have the opportunity to make a positive and practical difference to the lives of young people living in Tonle Bati, as well as experience the extraordinary culture of Cambodia. The team will live at the school during the week and run a summer camp for children aged 4-14, offering activities such as sport, art and craft, and basic English classes.
This project is run in partnership with Seametry Children's Village, a school approximately 30km from the Cambodian capital, Phnom Penh. This will be the 8th year the University of Leeds has run the programme, and we are looking for two Project Leaders and eight volunteers.
Project Leaders will each receive a grant of £1,000 and volunteers will receive £500 towards the costs of taking parts (e.g. flights and vaccinations). All students are required to fundraise £900 each which is donated to the school.
Deadline for Project Leader applications: 13 December 2019
Deadline for volunteer applications: 14 February 2020
Eligibility criteria:
Open to all students studying any degree programme at any level (including final year and postgraduate)
Must be available from 29 June - 29 August 2020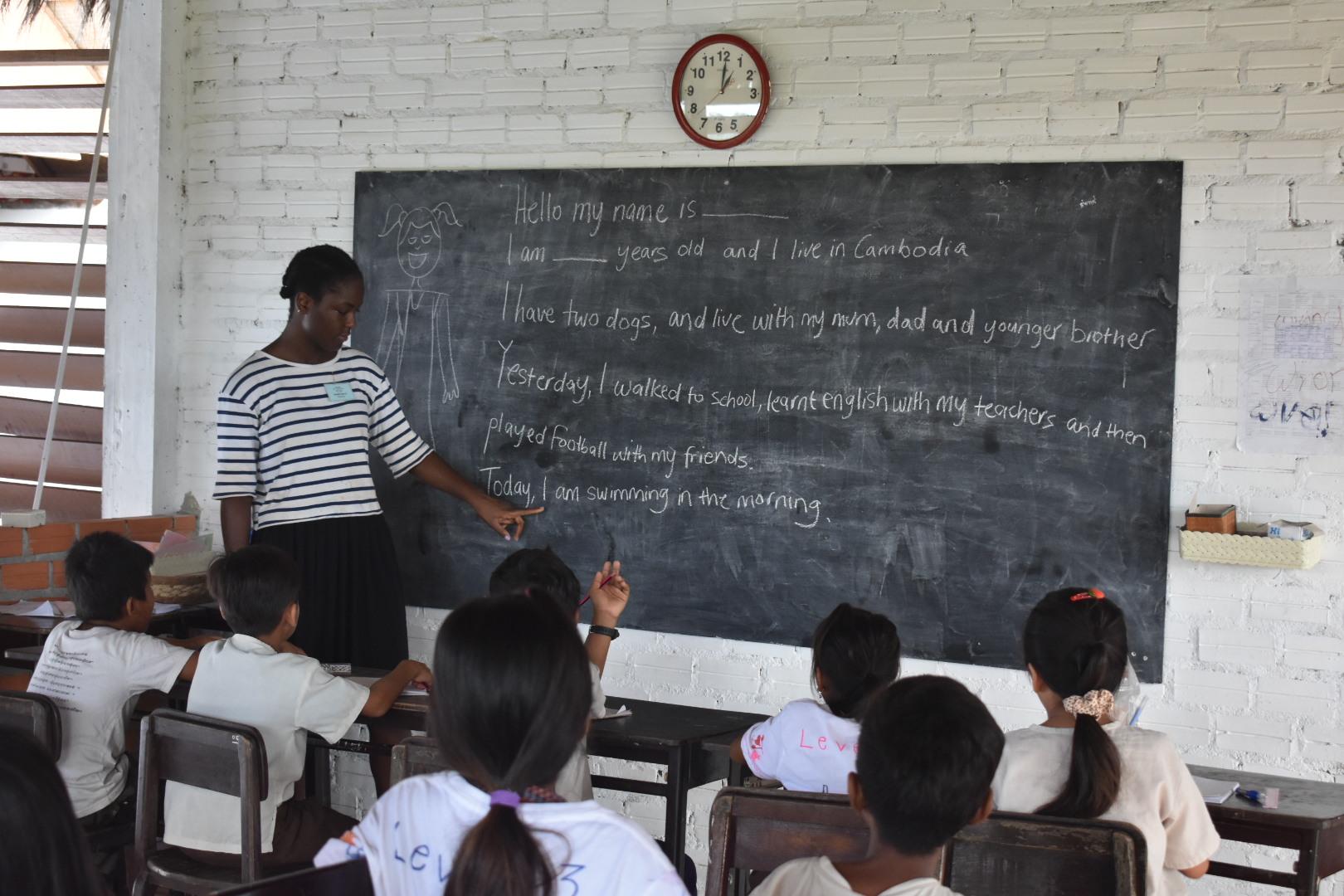 International Citizen Service | Asia, Africa & Central America
International Citizen Service (ICS) is a UK government-funded programme providing volunteer placements to 18-25 year olds and Team Leader placements to 23-25 year olds. The ICS development programme brings together young people from the UK and developing countries to volunteer in some of the poorest communities in Africa and Asia.
As part of the programme, UK volunteers work side-by-side with local volunteers in developing countries and stay with host families in the local community. Placements are 10-12 weeks in length and take place in a range of countries including Cambodia, Kenya, Nepal and Zambia.
For more details including eligibility and how to apply, please visit the ICS advert in MyCareer.
Think Pacific Fiji
Think Pacific Fiji offers volunteer expeditions to the Fiji Islands in partnership with the Fijian Ministry of Youth and Sports. Projects are based in the rural communities of Fiji, where volunteers will live with a local family and inspire Fijian children through education, youth and sports activities.
For more details including eligibility and how to apply, please visit the Think Pacific website.
European Solidarity Corps | Europe
The European Solidarity Corps is an EU initiative which creates opportunities for young people to volunteer for projects abroad that benefit communities around Europe.
European Solidarity Corps participants could be selected and invited to join a wide range of projects such as: helping to prevent natural disasters or rebuild afterwards, assisting in centres for asylum seekers, or addressing different social issues in communities.
For more details including eligibility and how to apply, please visit the European Solidarity Corps website.