Short programme options
A short programme is a great way to gain academic experience in another country. It can allow you to study subjects you wouldn't be able to take as part of your Leeds degree.
You have different options for short study programmes abroad: subsidised short programmes and other short programmes.
While participation in a short programme (usually a summer school) won't count towards your Leeds degree in any way, it will still give you a valuable experience to put on your CV. If you complete a subsidised summer school it will be listed on your Higher Education Achievement Record (HEAR) which is part of your University of Leeds transcript.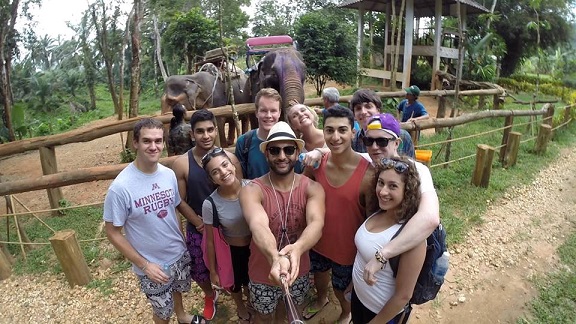 Subsidised summer programmes

The Study Abroad Office is able to offer several subsidised summer school opportunities for University of Leeds students. To take part in one of these programmes you must apply to the Study Abroad Office. Find out how to apply and read more about individual Subsidised short programmes.
Other short programmes
There are other summer schools at our partner universities. Read more about other short programmes.
The Study Abroad office can give you guidance about an application to these short programmes, but we would not be able to submit the application for you. If you have found a programme you are interested in, come and speak to one of our advisers during our opening hours: 11am - 3pm on Monday - Friday.