Global Opportunities Competition
The Global Opportunities photo, video and blog competition is open to all Leeds students who have completed a global opportunity during the 2022/23 academic year. This could include a study abroad placement for a semester or full year, completing a summer school programme, and also international work placements or volunteering. Submissions from both online and in person experiences are welcome!
This year the six categories are:
Photo
Landscapes & Cityscapes

Activity and Adventure

Learning something new 

A moment that made me go WOW
Video
LeedsUniAbroad Blog
The Global Opportunities Competition entry form can be found here, and you may submit an entry for just one category, or for every category.
Entries are shortlisted by the Global Opportunities Competition Committee, and the top 5 entries published on our Instagram account. The student whose entry receives the most likes on Instagram wins a £50 Amazon voucher! There are 6 x £50 Amazon vouchers to be won. There will be one winner per category, so enter something for each to be in with the best chance of winning!
Take a look at last year's winners down below.
Study Abroad 2021/22 Competition Winners
LeedsUniAbroad Blog: Karolina Glasek - @karolinaincanada
Read Karolina's collection of short blogs posted to her Instagram page throughout her year on our LeedsUniAbroad blog here.
LeedsUniAbroad Video: Jan Magnuszewski – Year Abroad in Korea
Watch the winning video entry on our Instagram page here.
Landscapes & Cityscapes: Madeleine Smith – Work placement in France (Le Verre Gourmand)
"Watching the sunset on my way home from work in Chamonix"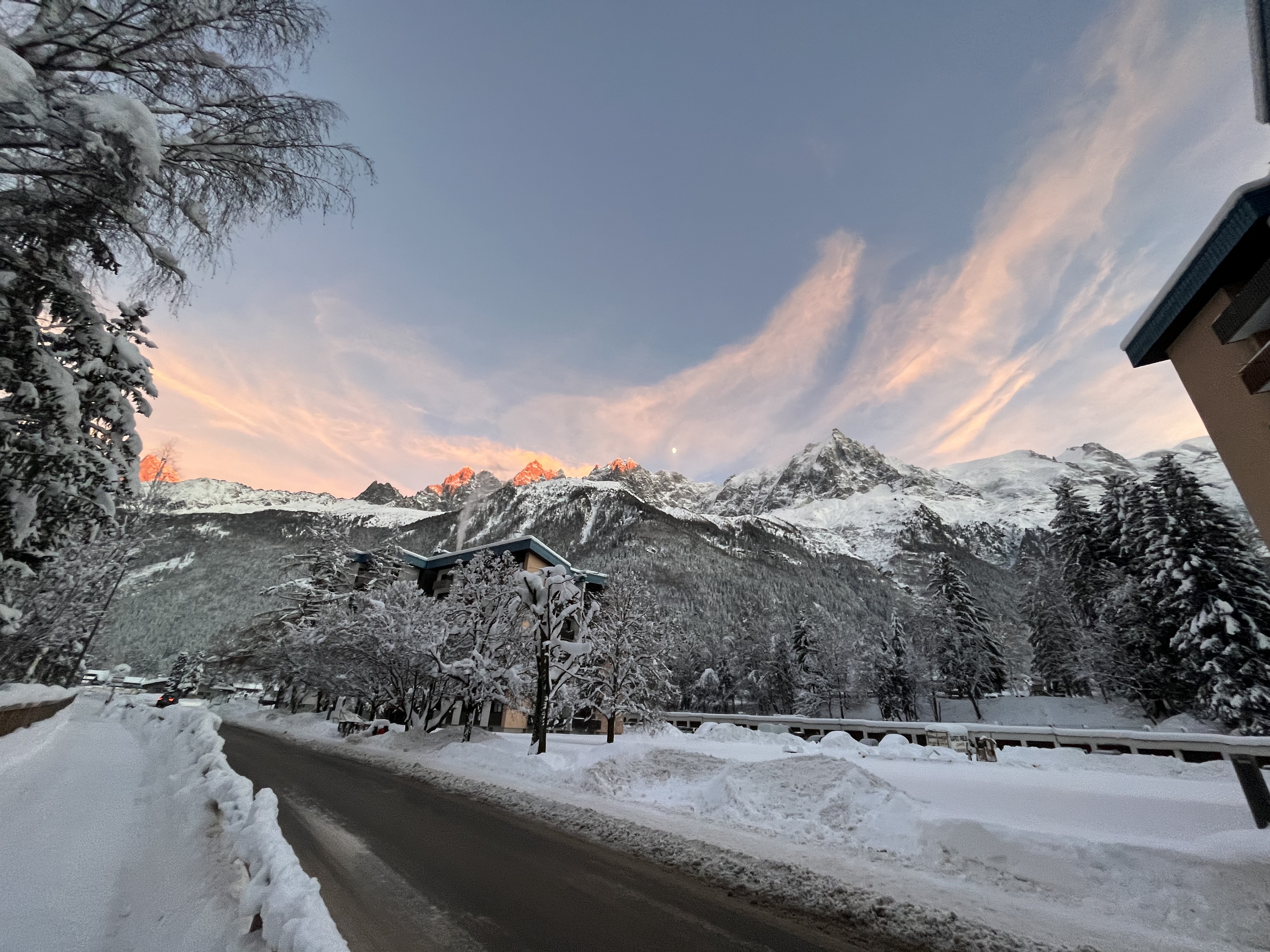 A Moment That Made Me Go WOW!: Eleanor Danaher – University of Waterloo
"Racing to the Rockies - In October myself and some friends travelled to Banff and luckily were able to spend a day at Lake Moraine the day before it closed for the winter! Walking along the trail and turning the corner to see the lake was by far the best view I've ever experienced in my life. The lake continued to get more and more blue as the day went on and the sun rose, and we learnt that the lake gets its beautiful turquoise colour from glacial flour that runs down in to the lake, reflecting the light."
Learning Something New: Madeleine Smith – Work placement in France (Le Verre Gourmand) "Learning to ski. Moving to the French Alps gave me the chance to learn to ski which I had never done before. Such a great experience and I can't wait to go again!."
Activity & Adventure: Shamilah Halford – Technical University of Denmark
"The 6 Forgotten Giants Treasure Hunt! While on my study abroad at the Technical University of Denmark, I gathered up some friends and we embarked on a 32 kilometre long bike trip around Copenhagen to hunt for the 6 forgotten giants. The giant wooden sculptures are hidden around the greater Copenhagen region created by artist Thomas Danbo. As you can see there are only 5 pictures - as you can probably guess, we were far too tired to find all 6. However, we did manage to meet Little Tilde, Thomas on the Mountain, Hill Top Trine, Oscar under the bridge and Sleeping Louis who were all surprisingly very kind and happy to see us. Despite the name, Teddy Friendly is not forgotten and I'm sure we will meet him one day!"