Degree Certificates December 2023
Find out how and when you'll receive your degree certificate and transcript, and what you need to do next. You can also find contact details if you have any questions.
How will I receive my certificate and transcript?
Once your award has been confirmed by the University we will send your degree certificate and transcript.
Certificates are not given out during graduation events.
When will I receive my documents?
We will send your certificate and transcript to you in January. A hard copy of your documents will be posted to you using a tracked mailing service.
How do I update my address for the delivery of my documents?
It is important that you provide up to date contact details so we can get your certificate to you as quickly as we can. You can update your postal address information via the Student Services Portal by following the instructions below. You can also check and update your personal email address via the Portal.
Please ensure that you have added your address by 4 December 2023.
Select Personal Information from the list.
Select View Address(es), phone(s) and emergency contact(s)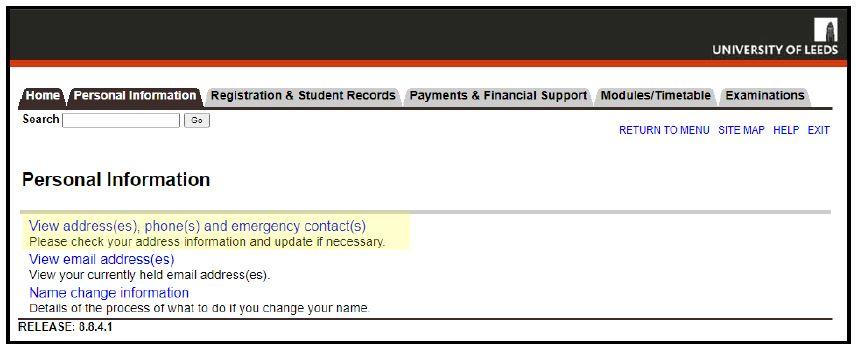 At the bottom of the page, select 'Update Address(es), Phone(s) and Emergency Contact(s)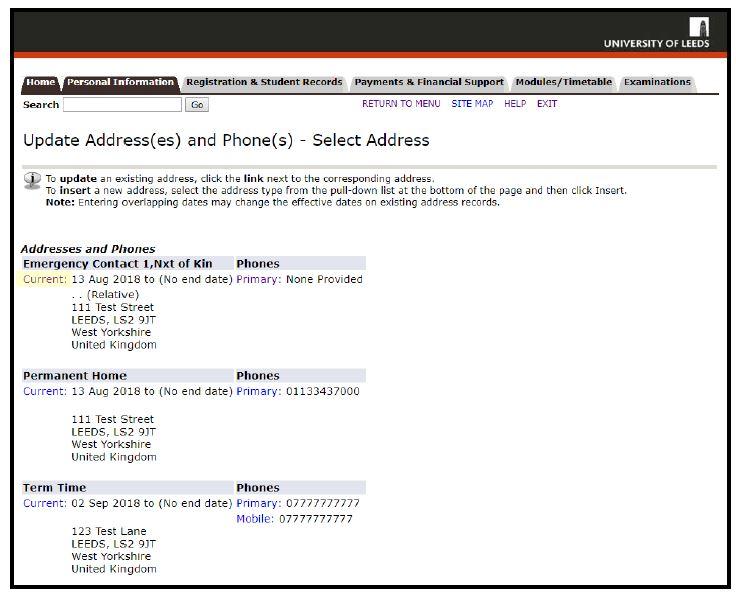 Select 'Degree Certificate' from the drop-down box at the bottom of the page.
Enter your address details in the text boxes provided, or use the address tool to search for an address (UK addresses only).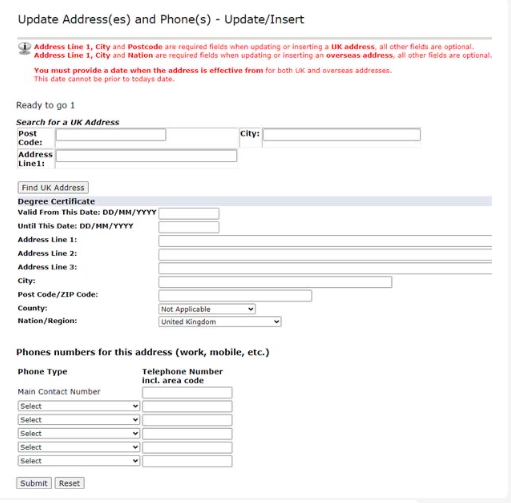 I've finished my course and am unable to access the Student Portal to update my address?
If you have already finished your course you should have access to update your details for a period of 60 days after your award.
If you no longer have access, please contact the Student Information Service to provide your personal email address, phone number and address for us to deliver your documents.
I've finished my course already, can I get my documents early?
No, this is not possible as your award will not have been formally confirmed by the University. We can only issue your certificate and transcript once your award has been made.
Can I order additional copies of my documents?
Your degree certificate and transcript are unique documents. Should you wish to order copies of other documents certifying your studies, please read through our Transcripts and Statement website to see a description of the different types of documents that you are able to order from our online store.
Can you send my digital certificate or document to another University or employer?
A former student statement is sent via email, to the email address you provide, as a digital document confirming your attendance dates, programme of study and, if applicable, the qualification or class you achieved and award date.
A third-party organisation looking to verify a degree should instead apply for an Academic Verification. 
The timeframes for delivery of these documents can be found on the online store underneath the Detailed Description of the document you are ordering.  
Should I have my digital proof of award?
If you were awarded on 23 November you should have received a digital proof of award via email on 24/25 November to your University of Leeds and graduation email addresses. If you have not received it, please first check the junk mail or the Clutter folder of those inboxes. If you still can't find it, please get in touch with the Student Information Service.
Who should I contact if I have any further questions?
If you have any questions regarding your degree certificate, please contact the Student Information Service.