Understanding healthcare and where to get help
When do you see a doctor? What's a health emergency? What can a pharmacy help you with? The first step to getting the right care is to understand where to go to get the help you need. Find out more about the National Health Service and who to call if you're ill.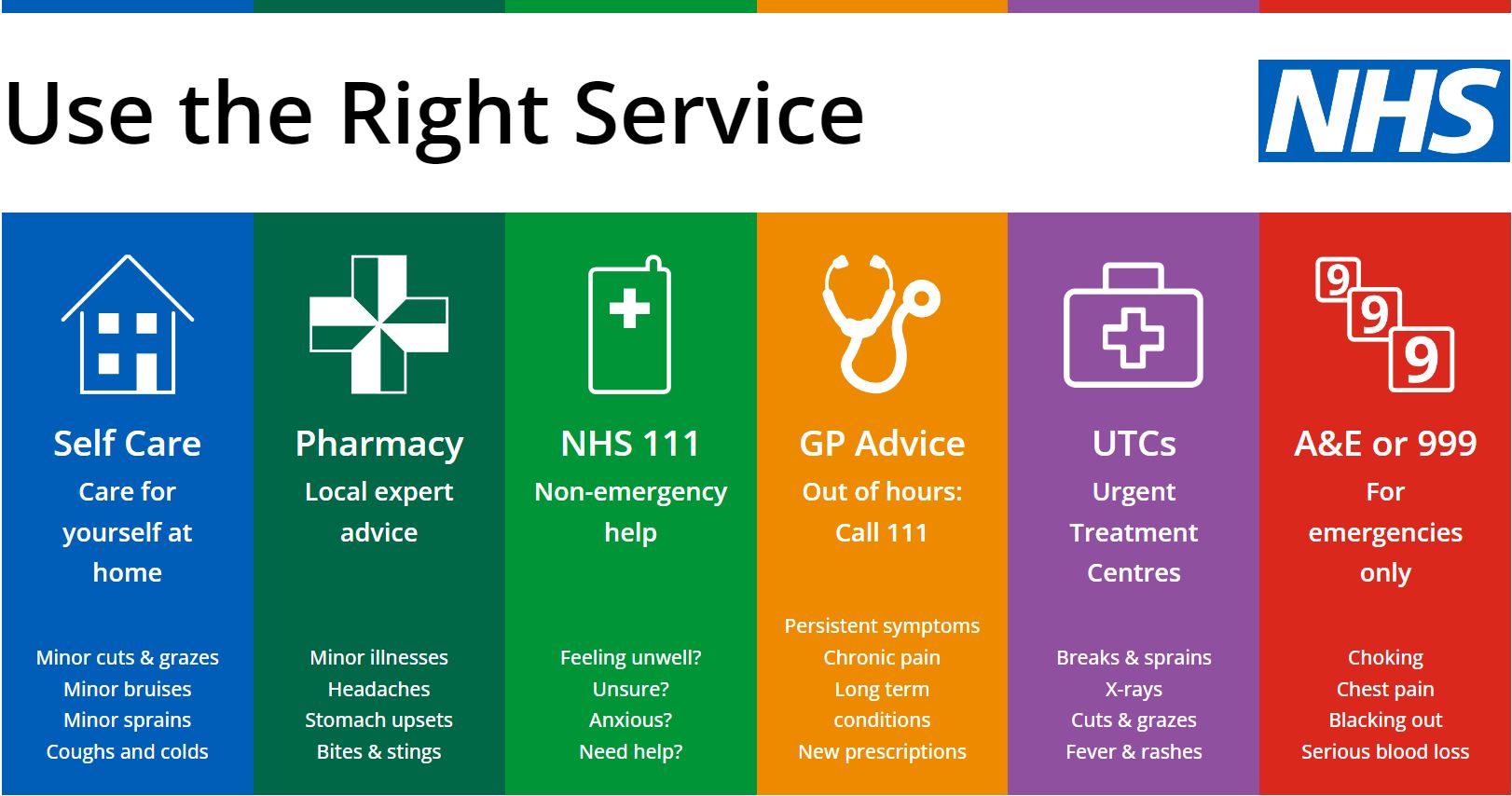 Being a university student comes with a lot of indipindence but there will be things that you'll be doing on your own for the first time. If you're an international student, you might also have the extra challenge of navigating a new healthcare system and who you see when you're ill could be very different to what you're used to in your home country. Whatever your situation, it's important that you know where to go and who to call to ensure you get the right help.
What's the NHS (National Health Service)?
The National Health Service (NHS) refers to all services offered by the UK's healthcare system. The NHS is a public, government-sponsored universal healthcare system. This means that UK residents pay for their healthcare as part of their tax contributions, receiving cover for any health treatment they receive.
If you're not a UK resident, your NHS entitlment could vary depending on your immigration status. Find more information on what's covered by your visa.
Non-emergency situations
If you have a headache or any other minor illnesses, it's important that you follow the steps below.
Visit a pharmacy
If you have a minor health problem such as a cold, sore throat or dry skin, you can visit a pharmacy (chemist) to buy treatments. Don't visit a pharmacy if you have COVID symptoms, instead call 111 or speak to your GP.
All pharmacists train for 5 years in the use of medicines. They are also trained in managing minor illnesses and providing health and wellbeing advice. Pharmacists have the right training to make sure you get the help you need and tell you if you need to see a GP.
Find out all the different ways you can receive help from a pharmacist.
See a GP (doctor)
If you have a condition that doesn't go away with any medicines you've already bought by visiting a pharmacy, if you have a condition that's not getting any better or you have COVID symptoms and want to speak to someone, your next step is to see a GP (doctor). You need to register as a patient with a GP surgery before you can make an appointment with a doctor.
Your GP can prescribe medication or refer you to hospital for more treatment, if necessary. In this case, you'll be given an appointment to see a consultant (specialist doctor). It can take some weeks to get a hospital appointment.
Always see the GP as a first step and only go to the hospital if advised by your doctor.
How to book an appointment with a GP
To book an appointment, call your GP surgery. It's normal sometimes not to be able to get an appointment in the same week.
If you need to see a GP urgently, try to call and book your appointment in the morning, as soon as your GP surgery opens. They'll be able to check if they've had any cancellations and book you an appointment instead.
When you've booked your appointment, you'll get an automated message on your phone with a summary of your booking. If you're an international student, make sure you have a UK phone number so that you can receive these messages.
Non-emergency help out of working hours
Call NHS 111
If you want to get help for your symptoms, you're not sure who to contact or want to find general health information and advice, call 111 or visit 111.nhs.uk. NHS 111 is available 24 hours a day, 7 days a week.
You can call 111 if you have COVID symptoms and want to get advice.
If you take medicine regularly but cannot order them by speaking to a doctor, a 111 NHS adviser can give you information on:
where to get help for your symptoms, if you're not sure what to do
how to find general health information and advice
where to get an emergency supply of your prescribed medicine
how to get a repeat prescription
Getting a 'repeat prescription' means that the doctor has given permission for you to be given a prescription in the future, without first having to make an appointment with them.
If you need to see a dentist out of hours:
call a dentist: their voicemail may have more information on where to get out-of-hours treatment
call NHS 111 to find an out-of-hours dental service near you
Visit a walk-in centre
If you have a minor illness or injury that has happened during the weekend or outiside of your GP surgery hours, go to a walk-in centre, minor injuries unit or urgent treatment centre. Walk-in centres are open at least 12 hours a day, every day. You don't need to book an appointment in advance.
Emergency situations
An emergency is a life-threatening condition, such as loss of consciousness, severe chest pain, breathing difficulties or severe bleeding.
Off campus – Call 999
This is the number for the emergency services - the ambulance, police and fire services.
You should only call the 999 emergency number if there's a medical emergency – someone is seriously ill or injured and their life is at risk.
Once you're connected to a call handler, you'll have to answer a series of questions to establish what's wrong. This will allow the operator to determine the most appropriate response as quickly as possible.
Find out more about what happens when you call 999.
On campus – Call 999, then call University Security Services
If you're on campus and need immediate medical help, follow these steps:
Call for a First Aider. Each school/ service has its own way of calling first aiders. If you're not sure who the first aider is, ask around you.

Call 999 to request an ambulance (if needed). Be prepared to answer some questions about your or the patient's situation.

Call University Security Services on +44 (0)113 343 2222. They can help with directing the ambulance when it arrives on campus.
If you've downloaded the SafeZone app, use the red 'Emergency' button and this will put you in contact with University Security Services automatically.
Go to an Accident & Emergency department
If you're off campus – click here to find your nearest hospital.
If you're on campus – the nearest Accident & Emergency (A&E) department is:
Leeds General Infirmary
Accident & Emergency Department
Jubilee Wing, Clarendon Way, Leeds, LS1 3EX
+44 (0)113 243 2799
Useful Apps to download
NHS App – you can use the app to book appointments with a GP, get health advice, view your health record and access your NHS number.

SafeZone App – SafeZone is an app that everyone on campus can use to ask for help.It is linked to the University Security Services team who are on call to help you 24/7.