UK phones and SIM cards
Find more information about what types of SIM cards are available in the UK and how to get a SIM card before or when you arrive in Leeds.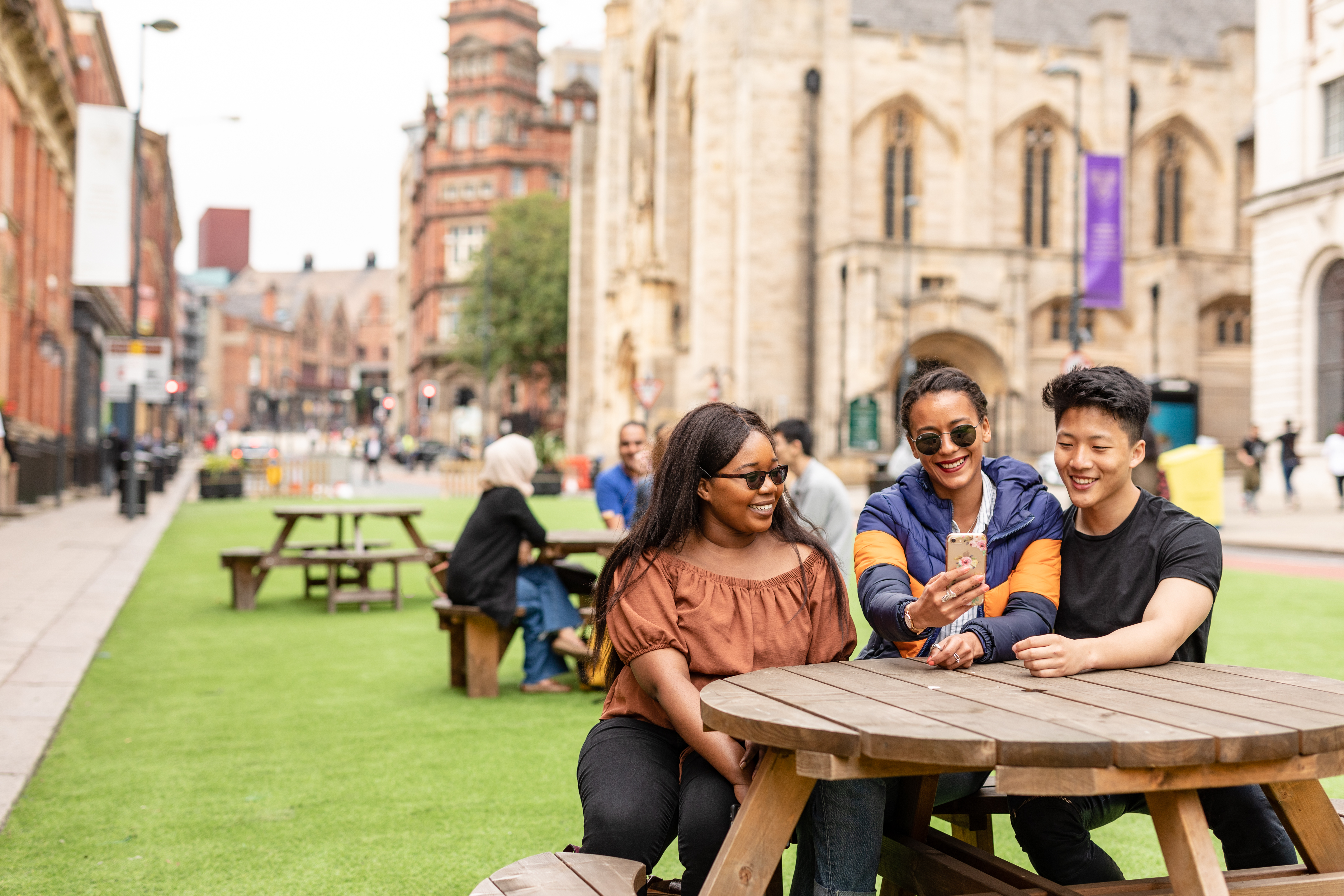 As soon as you arrive in Leeds, one of the first questions you might have is how you can get a UK SIM card. To use a UK SIM card on your phone, it's important to check if you have a locked or unlocked phone first.
Locked phone
A locked phone can only be used with a specific network. If your phone is locked, check if you can get your phone unlocked in your home country with your network provider.
If you can't get it unlocked, you will need to either buy an unlocked phone in your home country or buy a new phone when you arrive in Leeds. If you need to buy a new phone we recommend doing this before you arrive so you can use your phone as soon as you are in the UK.
Unlocked phone
If your phone is unlocked, you can use a UK SIM card on your phone and start using it straight away.
Where to get a UK SIM card
Before you arrive
You can order a free SIM card to be delivered to your UK address from any major UK mobile phone network, check their webpages for more information.
When you're in Leeds
Types of SIM cards
SIM only deal
With this deal you'll get a free SIM card and the network provider will then charge you a monthly rate. The more you pay per month, the more data you'll get per month.
These types of cards can be linked to a 12-month contract. If you have a long-term contract and decide to switch network, you will be charged for the whole lenght of the contract for cancelling early.
Sometimes you have the option of having a shorter contract (one month, for example) which gets renewed every month until you cancel it.
Check the lenght of your contract, before you commit to getting on a phone plan.
'Pay-as-you-go' SIM cards
With this option, you're not tied to any contract. Instead, you choose how much credit to add. You can top-up your phone at supermarkets, post offices and corner shops.
The majority of people in the UK have a contracted SIM and don't use pay-as-you-go.
UK mobile network providers
The four main mobile network providers in the UK are:
Other mobile networks include:
Check which mobile network provider is the best for your area by visiting the OFCOM website and typing your address.