Global Opportunities Competition
The Global Opportunities photo, video and blog competition is open to all Leeds students who have completed a global opportunity during the 2020/21 academic year. This could include a study abroad placement for a semester or full year, completing a summer school programme, and also international work placements. Submissions from both online and in person experiences welcome!
This year the categories are:
Photo
Landscapes & Cityscapes
Most Unusual Experience
*NEW FOR 2020/21* The World is My Classroom
*NEW FOR 2020/21* Activity & Adventure (In Lockdown)
Video
LeedsUniAbroad Blog
Entries will be shortlisted by the Global Opportunities Competition Committee. The top 5 entries will then be published on our Instagram account. When we publish your post, share it with your friends and family to reach as many people as possible. The student who's entry receives the most likes on Instagram will win a £50 Amazon voucher! There are 6 x £50 Amazon vouchers to be won. There will be one winner per category, so enter something for each to be in with the best chance of winning!
The photo, video and blog competition closes at 5pm Monday 4th October 2021. Any entries submitted after this deadline will not be considered.
The winners will be announced on our Instagram page throughout October 2021.
Good luck and we look forward to receiving your entries!
Take a look at last year's winners down below.
Study Abroad 2019/20 Competition Winners
LeedsUniAbroad Blog: Stephen Watcham - University of Calgary, Canada
Read "Seeking Discomfort in the Canadian Rockies" on our LeedsUniAbroad blog here.
LeedsUniAbroad Blog: Rupert Heap - Queens University, Canada
Watch the winning video entry on our Instagram page here.
Landscapes & Cityscapes: Jacob Moorman - University of Bergen, Norway
"Trolltunga. Sitting out on the edge of this ridiculously high rock at midnight and looking out over the majesty of the Norwegian mountains is something I will never forget."
Most Unusual Experience: Jacob Moorman - University of Bergen, Norway
"Aurora Borealis. After taking a bus from Tromsø city centre at around 4pm out into the surrounding countryside, we climbed up onto a ridge to escape the light pollution from the road. On reaching the top of the ridge, blizzard conditions quickly swept in and we were forced to shelter in an abandoned shepherds hut, where we were fortunate enough to find a store of firewood. Due to the cloudy conditions, our hopes of seeing the Northern Lights were fading fast. After striking up a fire, we waited out the storm and stepped out to find the vivid green of the Aurora dancing right above and all around us. Unfortunately the sub-zero temperatures meant our long exposure photo is slightly blurred, but thankfully the memory is crystal clear."
Campus Life - Charlotte Manning: City University of Hong Kong, Hong Kong
"Campus life in Hong Kong - sunbathing at the turtle pond in between classes."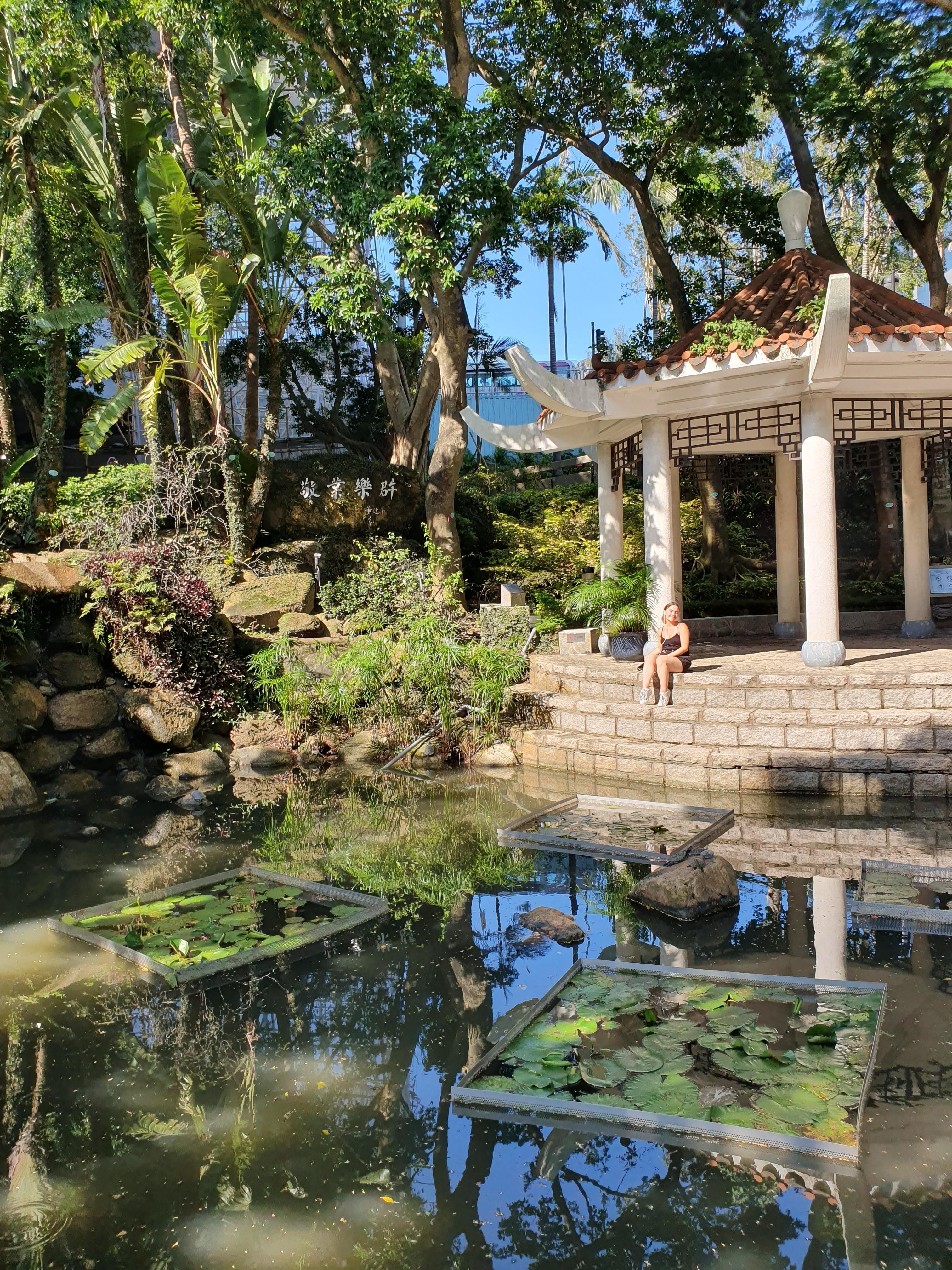 Activity & Adventure - Pooja Bhavsar: Singapore Management University, Singapore
"A beautiful friendship, Ombak Sunset Swing. During my first half term break me and my roommate/best friend, Karyn, flew away to explore Bali for 2 weeks. This picture was taken on the Gili Trawangan island in Indonesia. After a long day of cycling around the whole parameter of the island we stopped to rest here to view the magnificent sun set behind the active volcano, Mount Rinjani on the island of Lombok."