Study abroad financial considerations
The most important factor you need to consider when applying for Study Abroad is the overall cost of a year abroad. To help you do this you will be asked to fill out a budgeting plan as part of your application which will help you decide which country is within your own personal means. When deciding where to apply for, you will need to consider all the costs of studying abroad – not just flights and living costs. Some countries will be more expensive than others. For example, the USA is more expensive due to the medical and insurance costs compared to France which has less expensive day to day cost of living. Please bear in mind that some countries will have many hidden costs. We recommend over-budgeting when researching as costs can vary widely and will differ depending on your personal lifestyle and the cost of living in your host country.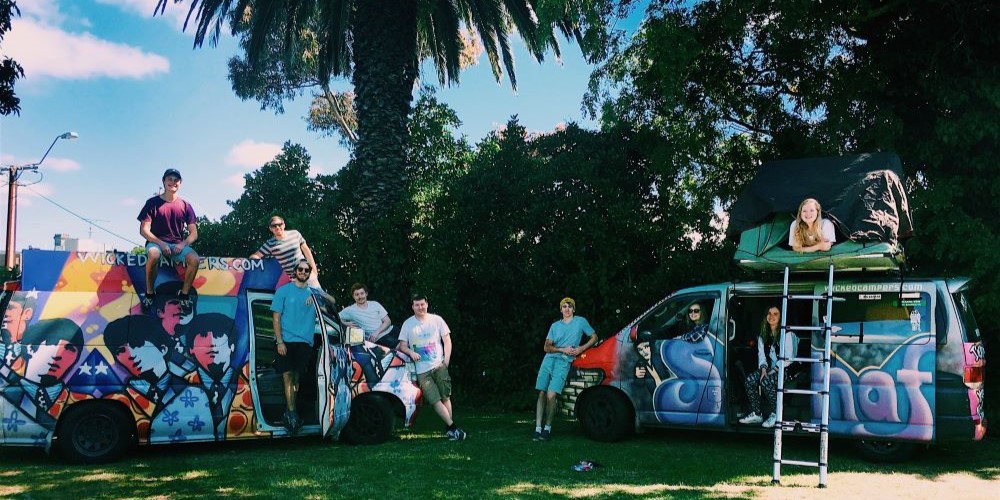 Please read the following information carefully, which will give you an idea of the associated costs of a study abroad year (but may not be an exhaustive list).
Tuition fees and student finance
You will not pay tuition fees to your host university on your placement year. You do not need to take this into account when completing your budgeting plan.
You will pay tuition fees directly to the University of Leeds This will be a substantially reduced fee for a study abroad year. Details of the reduced tuition fees for a study abroad year can be found on the Tuition fees for study abroad and work placements page.
Student finance
You study abroad year will be funded by you Student Maintenance Loan as normal. This may be adjusted depending on your circumstances and the country that you are studying in. Students will need to speak to Student finance for further guidance on the allocation difference between a Study Abroad year and a standard year at Leeds for specific countries. Once your study abroad year has been confirmed, your programme in Leeds will be changed to the international variant. This will notify Student finance of your placement year. Find out more on the Applying for your student loan and Tuition fee and maintenance loan eligibility and amounts pages.
Ad hoc institutional costs
Often universities may charge a variety of different ad hoc fees for such things as admin fees, orientation events, excursions, IT facilities and campus facilities. You will cover these costs as part of your loan. The University of Leeds will not cover these fees. You will be responsible for all non-tuition charges that your host university makes.
Ad hoc fees are particularly common in North America and the USA and can be very expensive. Please check the feedback on Sharepoint and do your research before applying.
Visas and financial evidence
In the majority of countries, you will need a student visa. Costs will vary from each country often with an admin fee attached to the process. Currently, you do not need a visa to study in Europe if you hold a passport of an EU member state. You will find the cost available here Visas for study abroad. Please be advised this may change throughout the year.
In some case students will have to show evidence that they can support themselves financially while abroad. This is a form of a financial guarantor agreement. You will be asked to demonstrate the funds via a bank statement, student loan letter. In some cases you maybe asked to transfer the money as a proof of fund. You should research these costs before you apply to study abroad. The university cannot take responsibility or advise on these costs.
If you are selected to study in the USA, Japan and Hong Kong you will be asked to provide financial evidence at the point of formal application to the host university (as early as February in some cases), while others may have until the summer to prepare for this. Not being able to provide financial evidence when formally registering with your host university may jeopardise your study placement.
Insurance
All students undertaking a year abroad will be covered by the University of Leeds' travel insurance policy at no charge. Student are automatically enrolled on this. However, some countries and universities have their own mandatory health insurance policies or insurance plans which you will need to purchase. You will need to research this yourself before applying to a host University.
Some universities will accept the University of Leeds' travel insurance policy as evidence you are covered and will waive these costs. Please be aware this is rare and not every university permit this as it is dependent on the cover required. Please do you research on this as part of your costing for your year abroad. This is important particularly for students thinking of studying in the USA and parts of Asia. You may wish to take out your own private insurance on top of the Leeds insurance which will also cost. Make sure that you factor these costs in your research before you apply.
Travel expenses
You will need to factor into their budgeting the costs the following
Departure/return travel to your study abroad destination.

Any visits home during the holidays.

Travel and trips you may want to make while you are abroad.

Any daily travel expenses.

Emergency funds in case you suddenly need to return home during the year (e.g. credit card or savings). We recommend you put money aside once you have arrived.
Please do not book flights until receiving formal confirmation and an acceptance email from the host university. Only once you have a confirmed visa appointment or confirmation of your visa you may book flights. If your VISA is refused or delayed it may result in further costs. This may mean you won't be able to take advantage of cheaper advanced flight bookings.
Read "Help with travel, medical and insurance costs" in Tuition fees and loans.
Immunisations and Medicals
Some universities require students to provide evidence of having certain immunisations before they can register and begin classes. This is particularly common in the Americas, but the list of required immunisations will vary by university. While most immunisations should be available on request from your GP (if you haven't already had them), some may not be available on the NHS and may carry a charge.
Some countries will require students to have immunisations or a medical before they are issued a student visa. Medicals may be as simple as having a form signed by your GP to say you are in good health, or they may involve more complicated tests such as a chest x-ray for tuberculosis screening. Not all procedures will be covered by the NHS, and even having a form signed may incur a charge, so it's advised to find out early what will be required of you. Where we are aware of medicals and screenings for visa applications, we mention them in our visa guidelines.
Read more in Visas for study abroad.
Living and accommodation
An important factor to consider is the cost of your accommodation. This will vary depending on where you go. Accommodation can often be more expensive than Leeds and often in short supply. Europe has a housing crisis and a short supply of student accommodation. In some cases, you will need to rent private accommodation and often a single room rather than a joint house with other Leeds Students. You will need to review and consider this and the costs before you choose where to apply
Use the resources in the Start your journey page to research accommodation options as well as Costs of Living. More information on different housing options on our Accommodation page. Websites such as numbeo.com, expatistan.com can help you get an understanding for which countries have a higher cost of living. This information will change throughout the year but should give you a general guide.
The LeedsUniAbroad blog covers many topics, including budgeting tips and cost of living information.
Study costs
You may have to buy classroom equipment or pay additional admin fees for your course. Leeds university do not cover these fees and you will be expected to pay them through your loan or grant. Previous study abroad students have also reported that they were expected to buy their own textbooks/course readings and could not borrow them from the library.
Books and Bedding may be sold on at the end of the year, but this can still represent a significant expenditure at the start of your time abroad. You may be able to "rent" your course books from book rental companies at some universities.
If you will be taking lab-based or art classes, you will need to budget for equipment and materials, including specific materials that may be required by the tutor. Please be aware of this before applying. The host university will detail this on fact sheets and their websites beforehand
Feedback forms from previous study abroad students on SharePoint, the blog organisation may give you an idea of the costs students have had to cover for study material.
Language courses
If you are undertaking a placement in a non-English teaching university, you may wish to enhance your language level before you go. You would take a pre-sessional language course over the summer and this is an ideal way to strengthen your language skills. Some language courses are offered at a reduced rate for exchange students. There will almost always be a tuition fee that you must pay as well as accommodation and living expenses. You may also wish to undertake a volunteer experience over the summer. This means spend several weeks in that country immersing yourself on light minded projects. Again this will cost but a cheaper alternative to get language experience.
Paid student work whilst studying abroad
We would recommend considering a summer job before you go on your study abroad year or setting aside money from your 2nd year's loan. This may give you valuable spending money for your year abroad. During the year abroad many students do paid work while they are studying abroad. This is not a guaranteed source of funding. If you need a visa to study in your host country, you must also check the visa conditions to see if you are allowed to work. You can check the embassy's website of the country or enquire during your visa appointment.
See Visas for study abroad page for direct links to embassies' websites.
Study abroad Scholarships
Research scholarships awarded by Leeds as well as by external organisations to find further ways to finance your study abroad year. View our Study abroad scholarships page for more information.

Budgeting
As well as understanding the costs associated with a study abroad year, it is important to think about funding sources and budgeting. Download the Leeds Budgeting Abroad Tool (Excel) to help you project the costs of your year abroad. The Budgeting Tool is also available in the Apply to Study Abroad section of the Global Opportunities SharePoint site.
Banking
Remember to inform your bank about your placement year in good time before leaving the UK. This is to avoid your bank account being suspended for suspicious activity. It is important that you write down any important contact numbers. This is so that you are able to get in touch with your bank in case of emergencies while you are abroad. In many case student will open a bak account in the host country or use travel cards such as Monzo or other travel bank card companies rather than their home account. Please speak to your host university about this and their advice.
Opening a bank account abroad
The Foreign, Commonwealth and Development Office country-specific travel advice is a good first point of call to decide if you are eligible to open a bank account. Opening a bank account will depend on country-specific laws and visa requirements. Your host unviersity will advise during their induction. Opening a local bank account may be the best way to get good rates while you are abroad, remember to discuss this with your bank.
Guide to financing your life abroad
Download the Go Overseas Ultimate Student Guide to Financing your Life Abroad (PDF) for information on things to consider before you go abroad such as opening a bank account abroad, avoiding scams and living abroad on a budget. The guide also offers recommendations on pre-paid currency cards.