Accommodation
You will need to find your accommodation abroad yourself, but there are several resources that can help you.
The Outgoing Study Abroad team can't directly help you find accommodation and isn't able to monitor the housing situation in each of our many international destinations. You are responsible for all your accommodation arrangements and costs, as explained in the Study Abroad Agreement. Listed below are some resources and tips to help you along.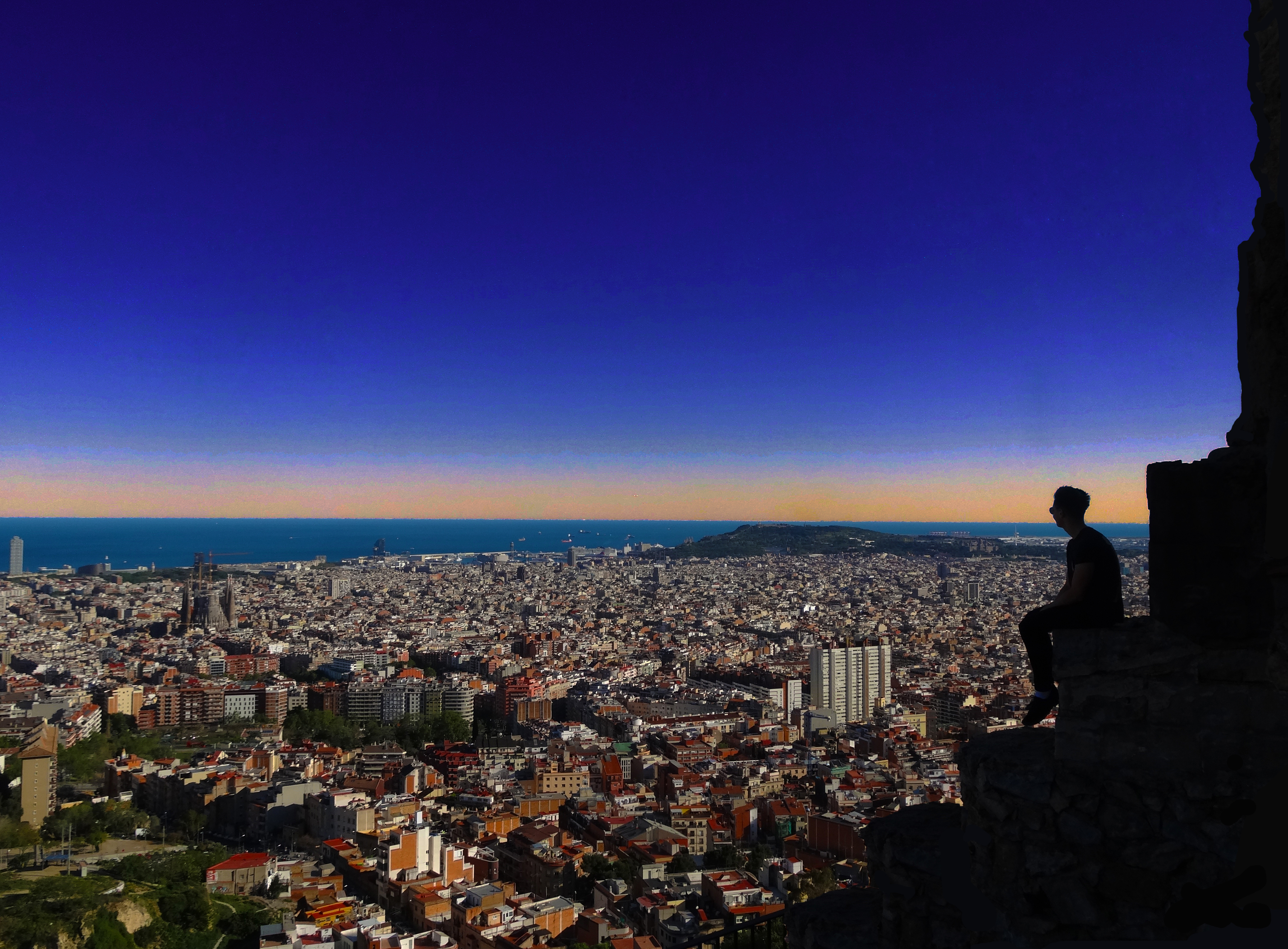 BUDGETING FOR ACCOMMODATION
Don't assume that your accommodation costs abroad will be similar to the cost of housing in Leeds. For most students, accommodation will be the largest cost associated with your study abroad year. It is important to do plenty of research into the average cost of accommodation in the destinations you are considering for a study abroad year and especially in the destination for which you are selected by Leeds.
As a starting point, research whether you will have the option of applying for university accommodation, and compare the cost with the average price of private accommodation. If you are planning to apply for university accommodation, investigate whether you will have the option of catered and/or self-catered options and the comparative costs of each. Use the following resources on the Global Opportunities SharePoint Site to help you with your research:
links to your host university's housing pages.
host universities' Fact Sheets.
feedback from returning students.
If you are planning to live in private accommodation, be sure to research the local customs regarding security deposits and find out how much you will be expected to pay up front (eg in some countries, it is normal for private landlords to require three months' rent or more as security, simply because you are an international student). Consider whether you are looking for furnished or unfurnished accommodation, and whether your preferred option is readily available in your host city. If your accommodation will be unfurnished, remember to factor the cost of furniture and other equipment into your initial budget.
There may be many other costs to consider, depending on the type of accommodation you choose to live in.
HOST UNIVERSITY ACCOMMODATION
You may have the chance to apply for university-run accommodation at your host university, such as a room in university residences. Use the links to your host university housing website in the Host University Catalogue on SharePoint to research housing options and how to apply for accommodation.
Housing application processes differ widely from institution to institution. Pay careful attention to any accommodation-related advice you receive from Leeds or from your host university and keep track of any housing application deadlines you need to meet, which may be different to the main application deadline set by the Study Abroad office.
Bear in mind that you may not be guaranteed university housing, even if you apply by the correct deadline, as there may not be enough university housing stock to go around. Do not assume you will have a guaranteed place unless the host university's website or exchange student information explicitly states that this is the case.
On the other hand, some host universities will require all exchange students to live in university accommodation and you may not have the option to refuse a place in university residences. If this is the case, this will normally be explicitly outlined on the host university's website or your host university's Fact Sheet.
The cost of university-run accommodation will normally be outlined on your host university's website. If not, you should feel welcome to contact your host university to ask for prices.
Be aware that residence halls in another country may be very different to what you are used to at Leeds. For example, you may find that you are allocated one or more roommates, that residence halls are single-sex, that kitchen facilities may be very limited, or that the overall standard of accommodation is more basic than you are used to. You may also be required to purchase a 'meal plan' (catered option) as part of your housing contract, and you may be expected to supply your own basic equipment, such as a kettle or small fridge.
ARRANGING PRIVATE ACCOMMODATION
Most host universities will be able to provide you with some guidance on private housing in the area, but their levels of assistance will vary. For example, some may provide you with a list of local hostels, others may give general advice on the local housing market, while others still may be able to provide more practical help in house hunting (although this is rare).
You should be able to find information on any services the host university provides on their website – look for the accommodation, housing or 'residence life' office. There may also be information on the webpages for exchange students or the general international student pages. Once you have been selected by Leeds for an exchange, you are welcome to contact your host university for advice if you cannot find the information you need online.
The housing market in some of our partner institutions' cities is increasingly more competitive, especially at the 'budget' end of the market. We recommend that you carefully read and follow any advice your host university provides about the local housing market, particularly if they suggest that students might struggle to find private housing.
GENERAL HOUSE-HUNTING TIPS FOR THE PRIVATE SECTOR
Do lots of research to get a feel for what the housing market is like at your destination. In some places, such as Copenhagen, Paris, Singapore, the Netherlands and Hong Kong, private housing is in relatively short supply and can be very expensive. In other destination cities, private accommodation will be cheaper and easier to come by than a place in university-owned accommodation.
Don't be shy when it comes to asking your host university and other students for help. They are your best sources of information about your destination.
While housing scams and fraud are relatively rare, you should be wary of anything that you find online and always arrange a viewing first. We would strongly advise against signing any kind of contract or paying a deposit for a room or flat before you have seen it and met the landlord in person. This may mean you need to arrive in your host city prior to orientation and stay in a hostel or other temporary accommodation for a week or two.
Where practical, some students have found it useful to book a short trip to their host city earlier on in the summer before their study abroad year in order to house-hunt and view properties before the student rush at the beginning of the academic year.
You may also consider applying to live in university accommodation, where available, for first semester and move into private accommodation for second semester, once you are more settled in your host city.
House-hunting may be more difficult at weekends as landlords and agencies may not be available for viewings. Be aware of local public holidays around your arrival date, as agencies may be shut.
Always check your contract carefully, particularly if it is in another language. Don't allow yourself to be rushed or pressured into signing something you haven't read. Also check the dates of your contract carefully – you may prefer to sign a semester-long contract, and then renew it for the second semester to give yourself more flexibility. If your host university offers a contract-checking service (like Unipol does), take advantage of it.
Even though Unipol is a Leeds-based housing organisation, some of the general advice on their website can be applied to most housing markets.
Need advice on accommodation?
While the Outgoing Study Abroad team can't directly advise you on accommodation options abroad, there are other ways we can support you in your search for housing options abroad. For example, we can:
Put you in touch with past and present outgoing students
Students who are either currently living in your future destination or who spent the previous year at your host university are one of your best sources of information about housing. They will be able to tell you what their accommodation was like, which parts of the city or which university residence you should live in, how long it takes to find a room in that city, what private or university accommodation costs on average, and so on.
View our returning feedback forms on the Host University Catalogue on SharePoint to read our returning students' comments on accommodation at your host country. If they have left their Leeds email address at the bottom of the form and they have not yet graduated, feel free to contact them to ask for their advice.
Put you in touch with incoming exchange students
These are students from your future host university who are currently spending their year abroad studying at the University of Leeds. Our incoming exchange students will be in a great position to help you out if you are looking for private accommodation or are debating whether to apply for university accommodation, as they will have recent first-hand knowledge of your destination. They will also most likely have returned to their home university when you begin your year abroad and may be willing to provide further help at that point.
Please contact the Outgoing Study Abroad team if you would like to meet with our incoming exchange students.