How to apply for Study Abroad
This page explains and guides you through the application process. Please read all information carefully.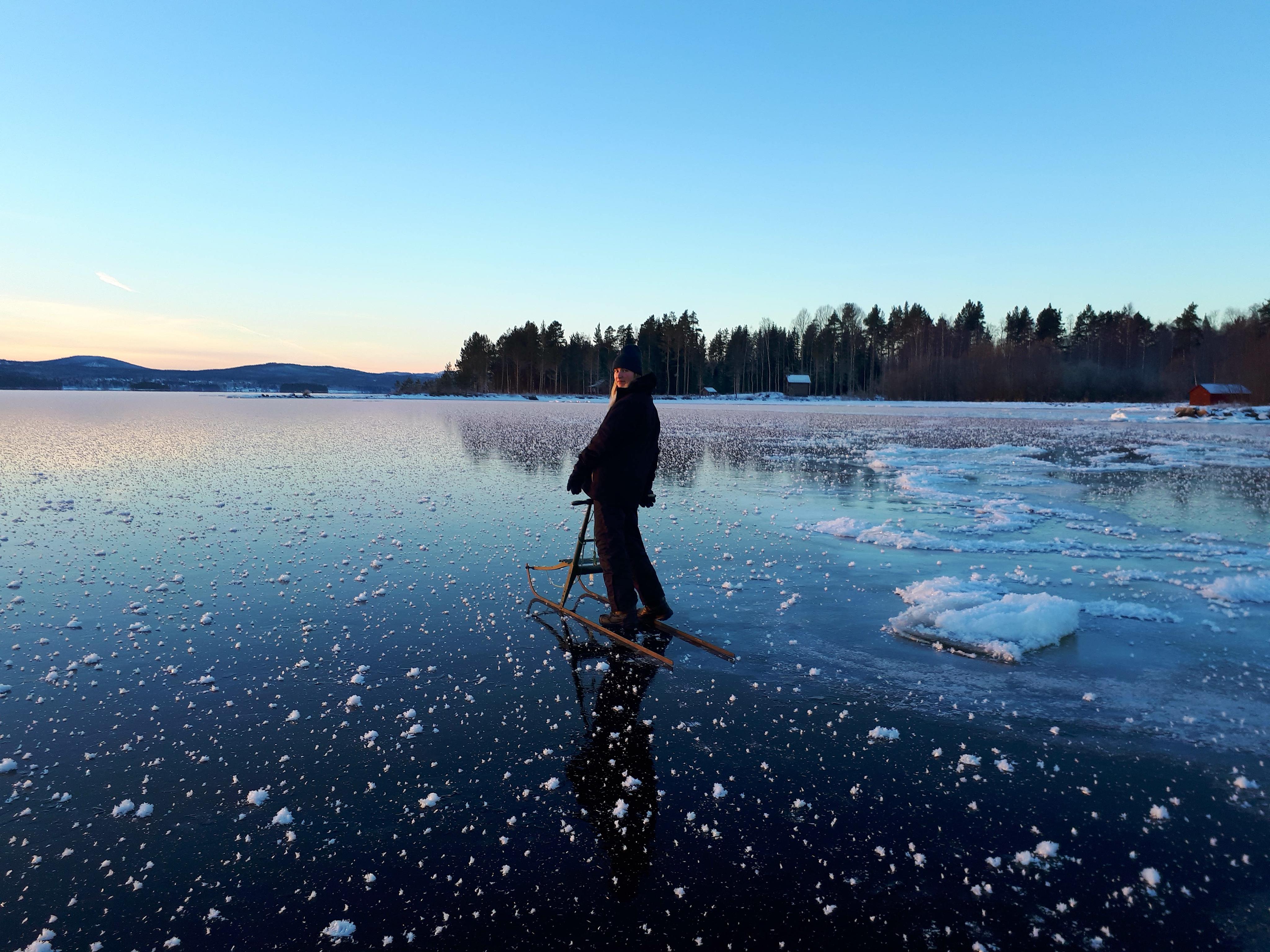 KEY DATES FOR 2020/21 STUDY ABROAD APPLICATIONS
Application period opens at: 11am on Monday 21st October 2019
Application period closes at: 4pm on Monday 11th November 2019
In order to be considered, complete applications must be submitted by no later than 4pm on the above deadline. Please note this deadline is strictly enforced.
If you have special circumstances that lead to submitting an application past the above stated time and date, you will need to:
Contact the Study Abroad office and request an extension in writing.
Show evidence of the circumstances that affected your ability to apply by the deadline.
Extensions to the above deadline will be treated on a case-by-case basis. There is no guarantee that your application will be accepted past the above deadline.
Submitting a complete application
To submit a complete Study Abroad application, you must complete the steps below in the following order:
Step one: discuss your destination preferences with a member of the Study Abroad office.

Step two: complete the final online application.
Once both parts of your application have been completed, please check your Leeds email account regularly in case of questions about your application.
Step one: speak to the Study Abroad office
To maximise your chances of submitting a successful application, you must meet with the Study Abroad office in advance. Our office is open Monday to Friday, 11am to 3pm. You can come to our office any time during our opening times, there is no need to book an appointment in advance.
You will be asked to provide your Leeds student ID when coming to speak to a member of the team to ensure you have received advice on your application and destination options.
Step two: submit an online application
Complete the online application. The application process to Study Abroad is an online form, which you can access from the Study Abroad Minerva Organisation. Please note that this is last step to your application and thus, once finalised the application cannot be changed.
The list of preferred destinations specified on your online application may not be changed after submission. You must be prepared to spend a year at any of the universities you list on the form, as it is possible you may be placed at any of them. This includes your bottom-ranked choices. It is important that you speak to a member of the Study Abroad team before submitting your online application in order to get advice on your list of preferred destinations. If you need to change your choices after submitting your online application, you must request this in writing by emailing the Study Abroad office. However, please note that there is no guarantee that your changes will be accepted.
On the application form, you will be asked to provide the following information:
Your personal details.
Academic details: including your degree title, parent school, and the name of your School Study Abroad Coordinator.
Your final list of up to seven universities in order of preference. You are not required to list seven universities if there are not seven at which you would be happy to spend a year.
Listing less than seven will not jeopardise your chances of being selected for those you do list, but neither will it increase your chances of being placed at your first or second choice.
Whether you are intending to take the Horizon programme at any of your preferred universities. Read our Study Abroad options page to find out more about this programme.
A personal statement. The word-limit is 500 words maximum. Your personal statement should be used by you as an opportunity to reflect on your reasons for applying to the Study Abroad programme. You should describe both your academic and personal development goals, as well as any other aims you may have for the year. You do not need to justify your reasons for choosing particular destinations, but can refer to locations if you have specific goals for specific university preferences.
If applicable, you will also be required to:
Upload evidence of your language skills, if any of the universities you are applying for teach in a foreign language. For more information on documents that can be accepted as evidence of language competency, see our Languages page.
Upload mitigating circumstances form and evidence. Please refer to the "Policy On Submitting Mitigating Circumstances For Study Abroad Applications" section in this page for more information.
Notes on submitting the online application
You can save your answers and exit and return to your application form before submitting it. However, once submitted, your application will be final and you may not be able to make any changes to the list of destinations specified in the application, unless this has been requested to and approved by the Study Abroad office in writing.
You can only submit one application. Make sure you have discussed your application with a member of the Study Abroad office before submitting your final online application. Please note that applications are not considered on a first come, first served basis and there is no advantage to submitting an early application.
You must be prepared to spend a year at any of the universities you list on the form, as it is possible you may be placed at any of them. This includes your bottom-ranked choices.
Policy on submitting mitigating circumstances for study abroad applications
As selection for the Study Abroad programme is based on your academic profile, the Study Abroad office runs a mitigating circumstances committee. If you are considering an application please read the following section carefully.
Ineligible:
If you have already applied for mitigating circumstances but your School has ruled your circumstances did not warrant adjustments.
If you have already applied for mitigating circumstances which have been taken into account by your School (eg granting coursework extensions or August resit examinations as first attempts). In this case your level 1 grades have already been assessed as a fair reflection of your ability.
Eligible:
If you did not apply for mitigating circumstances in your first year but feel that you have the necessary evidence to demonstrate that your marks were adversely affected then you are eligible to apply to Study Abroad for mitigating circumstances.
If you applied for mitigating circumstances and your School has ruled that your circumstances did warrant adjustments, but either you or your School did not progress with these adjustments (eg if you were given permission to take August resit examinations as first attempts, but were advised not to take them as you had already passed the modules in question).
In all cases you should check your situation with the Study Abroad office or your School Study Abroad Coordinator in advance of making an application.
If the Study Abroad mitigating circumstances committee do find in your favour then your cohort ranking may be improved solely for the purpose of Study Abroad selection, so has no bearing on your actual marks.
Submitting an application with mitigating circumstances
Should you want to submit a case for mitigating circumstances to be considered as part of your Study Abroad application, you should complete all of the below steps.
All Students:
Confirm with a study abroad adviser which of the above categories you fall into.
Tick the mitigating circumstances box on your online Study Abroad application form.
Upload the correct documents to your online application form
If you have not previously submitted a case for mitigating circumstances:
Upload a complete and signed copy of the mitigating circumstances form and your supporting evidence. Please see the specific guidance for completing the form for a Study Abroad application. If you need advice on submitting your case, you may wish to speak with your personal tutor or your School's student support officer.
If you submitted a mitigating circumstances case to your school in first year:
If you have already applied to your School for mitigating circumstances but did not take advantage of adjustments offered, you should upload:
A scanned copy of the original mitigating circumstances application form
Your supporting evidence
The official response from your School.
Any further explanation of your circumstances if you deem it necessary
Failure to submit all of the above documentation on the online application the Study Abroad application deadline will mean that the circumstances will not be considered.
Assessing applications with mitigating circumstances
Your mitigating circumstances will be considered by the Study Abroad office mitigating circumstances committee. The committee will consider the following points when arriving at a decision regarding the extent to which the circumstances will be taken into account in the competitive selection process for Study Abroad places:
Seriousness and circumstances of evidence provided
Likely impact on studies
Pattern of academic performance
Please note that submission of a case for mitigating circumstances is not a guarantee of a place on a Study Abroad programme. There is no appeal process and the decision of the committee is final.
The Selection Process

Please see the "Submitting a Complete Application" section at the top of this page for more information.
Please note that the selection process is academically competitive. The University of Leeds Study Abroad Selection Committee reviews all applications and allocates students a place at one of their preferred universities, considering them as listed in order of preference.
Placement in the programme and allocation at a particular university will be principally based on academic merit. Whether or not you obtain a place in the programme, and the destination you are selected for, will depend on your academic standing and on the competition levels for your preferred universities. Your level 1 average will be considered together with your ranking within your school and degree programme. You can get advice about your ranking from the Study Abroad office.
This is an internal selection process and your application will not be sent to your potential host universities at this stage.
Selection Results
The Study Abroad office will send you notification on the outcome of your application by email. You should expect to receive this over the University Christmas holidays. The date will vary depending on various checks being carried out post-selection by the Study Abroad office, however you should expect to receive notification by email around 20th December in the first instance.
Student allocations to a particular institution cannot be changed once the selection process has ended. Due to the complex nature of the selection process, and the popularity of the Study Abroad programme, students may not change their placement once selected without demonstrating exceptional circumstances in writing.
If you were eligible to apply for the Study Abroad programme but your application was not successful you will be invited to re-apply. Not obtaining a placement at this stage is normally due to the competitiveness of destinations listed on your application. If you fall into this category, the Study Abroad office will contact you with a list of destinations and places still available and will invite you to submit a second application for the programme. Your will be notified by email about destinations on offer in this round of applications as well as deadlines to submit your new preferences.