Global Café
Come along to Global Café for free tea, coffee, drinks and biscuits. It's a great place for UK and international students to relax, enjoy conversations and meet friends from all over the world.
Global Café happens every Monday (except bank holidays) from 5.30pm - 7.30pm in Common Ground in Leeds University Union.
During International Welcome Week (16 - 22 September 2019), Global Café will be held every evening at the same time and location.
You can learn about other cultures, practise your language skills, make new friends and enjoy free refreshments.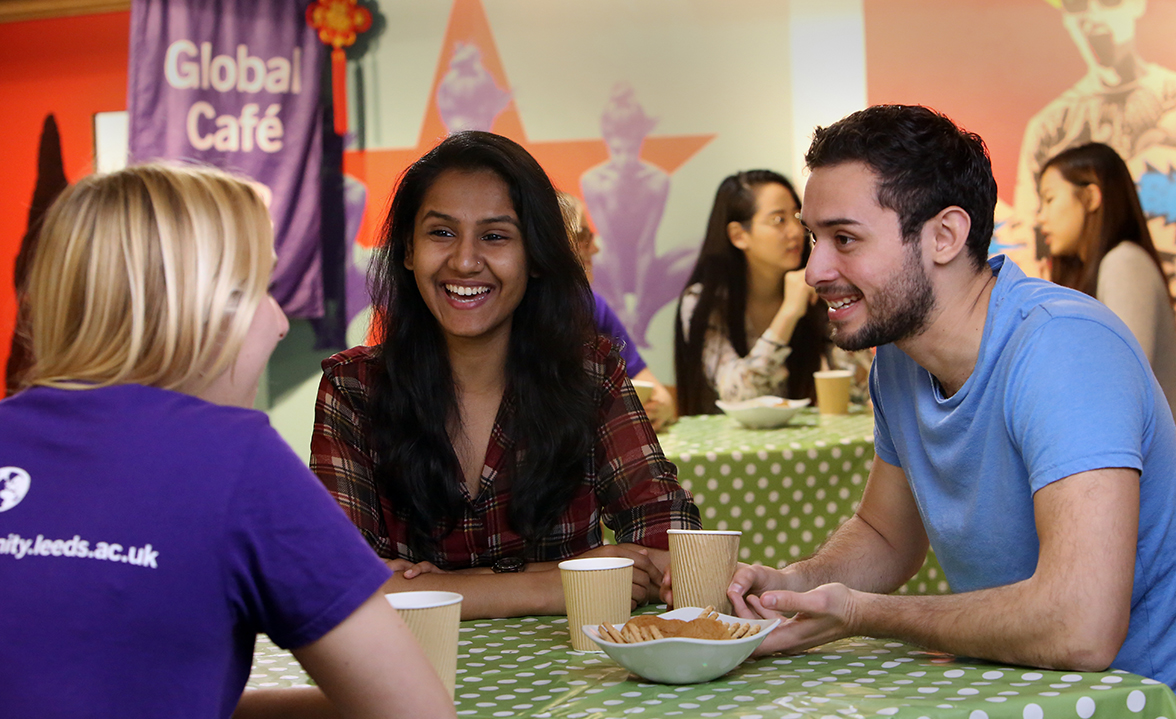 Global Café+
These are themed events held periodically at the same time and location as Global Café.
The events feature a particular cultural celebration, student society, history month, holiday or help you to learn a new skill.
Global Café+ is the perfect chance to experience a new culture you might not have come across before, even if it's just a taste of that culture.