Laidlaw Leadership and Research Programme and Key Dates
We aim to create an international network of diverse, passionate and ethical leaders who will reinvest their skills, knowledge and experience to help others succeed.
The 5 Components of the Programme
Research project
Students selected for the Laidlaw Leadership and Research Programme will undertake one period of funded research lasting six weeks during their first summer on the programme, and undertake a leadership in action period for six weeks during the following summer.
Students can apply for an academic predefined research topic or identify a unique research project (and discuss it with an academic supervisor who can supervise and mentor them through the project).
An academic predefined research topic will have the academic mentor already attached to the project. If a student is self-selecting a research project the idea should be original and not be part of an existing or ongoing research project at the University, nor part of any work submitted towards the student's degree.
A self-selecting research project proposal must be submitted as part of the student's application along with a statement of support submitted by the agreed academic mentor. This information will be verified so please make sure that you have spoken to your academic mentor in advance of submitting your application.
Projects should be designed to produce real world impact, beyond research outcomes; or begin a process of so-doing.

Leadership Expedition or Placement
Students selected for the Laidlaw Leadership and Research Programme put their newly developed leadership knowledge into practise in the second year of the programme in challenging environments. Over approximately six weeks, Scholars choose from a variety of options including joining a charity expedition in a developing country with peers from each of the partner universities, and putting their research into action by planning and leading a change project based on their research findings. Listen to Emily talk about her experience with ThinkPacific here.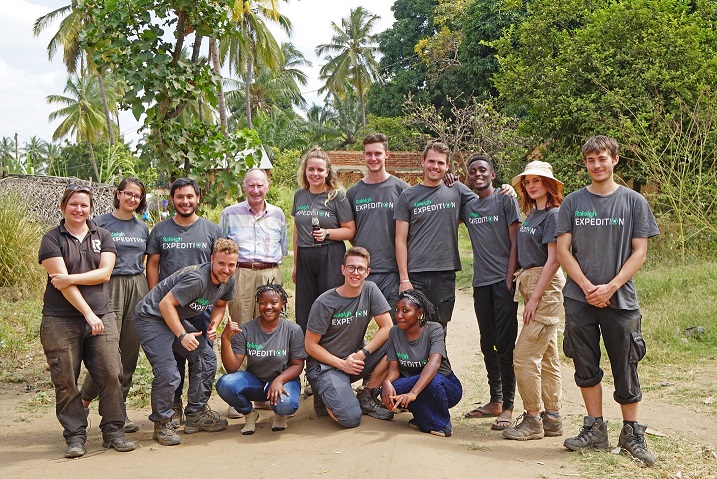 Bespoke leadership development training
Scholars begin their Laidlaw Leadership and Research Programme experience with a leadership training residential. In a group, immersive environment, they discover their own innate leadership preferences, learn core leadership attributes, explore leadership values and develop their leadership skills through exercises and applied learning. Their leadership development continues through the year, with guest speakers, coaching and more.
Networking
Scholars join a global network of fellow Laidlaw Scholars. This online community provides a dedicated space for scholars to contribute and collaborate. Undergraduate scholars publish their research here, can test their thinking, partner on projects and continue their leadership development. MBA scholars and alumni share career questions, advice and opportunities. Leading academics post their latest papers and thought leadership.
Ethical Leadership Masterclass
Custom-designed global masterclass
Learn how to lead with integrity
Become an ethical leader
Produced and taught by London Business School faculty
There are a number of key dates for the application process and the programme. When applying for the programme please ensure your availability on the key dates.
2023 Laidlaw Programme Key Dates

Applications and Selection
Thursday 1st December 2022 – Applications open – apply on MyCareer
Monday 27th February 2023 – Applications close
Monday 20th – Friday 24th March 2023 – Interviews held
Thursday 30th March 2023 – Scholars confirmed by this date
Wednesday 17th May 2023- Welcome Event and Research Showcase (provisional)
The Leadership Programme
12th & 13th June 2023 – Induction, Leadership, and Skills Development Residential
19th – 21st June 2023 – Leadership and Teambuilding Development Residential (provisional)
Week commencing 11th September 2023 – Reflection, Leadership and Skills Development Day
Week commencing 11th September 2023 – Education Outreach Training
Week commencing 18th September 2023 – Education Outreach Day
17th & 18th February 2024 – Cultural Development Residential (provisional)
The Research Project and Leadership in Action
Research period – Summer 2023
Leadership in Action – Summer 2024
https://laidlawscholars.network