The Beaumont Award winners 2018 & 2019
Twenty Four final-year students from the University of Leeds have received The Beaumont Award for their inspiring projects.
The Beaumont Awards recognise excellence in undergraduate research projects in the areas of Biological, Environmental and Physical Sciences, Engineering, and Medicine and Health. The judges were looking for projects which 'display the greatest potential to impact on society.'
They are inspired by the life and work of Michael Faraday, whose discoveries were crucial in the development of technology innovation.
The sponsor of the awards is Professor Adam Beaumont, Founder and CEO of aql, a Visiting Professor in Cyber Security at the University of Leeds.
The winners 2018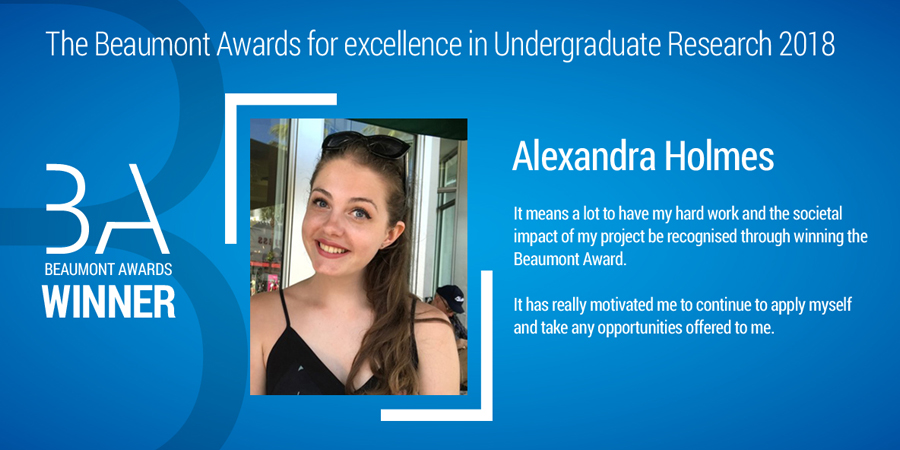 Alexandra Holmes - Faculty of Biological Sciences - Expression, Solubilisation, Purification and Characterisation of the Chlamydial Proteins Npt1Ct and Npt2Ct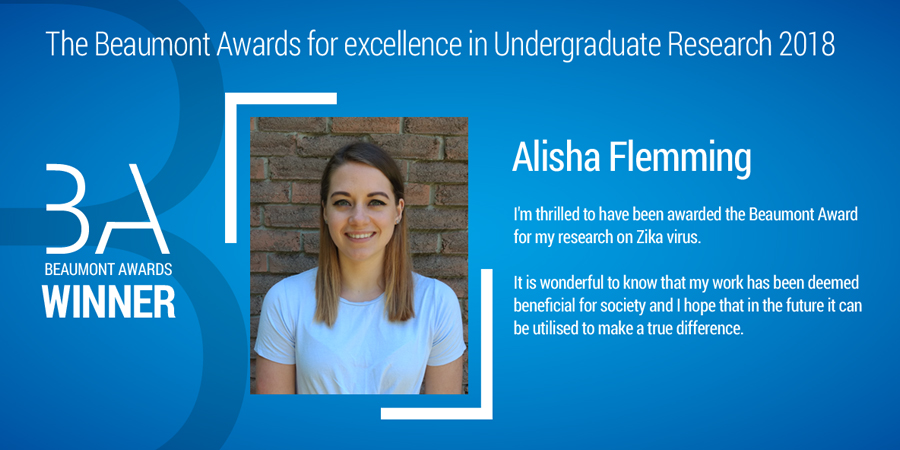 Alisha Fleming - Faculty of Biological Sciences - Using reverse genetics to mutate Zika Virus RNA stem-loop SL199: Can it be done?
Georgia Zimmer - Faculty of Arts, Humanities and Cultures - Is there evidence to suggest that the NHS promote abortion of babies with Down's syndrome? A Critical Discourse Analysis
Harrison Oates - Faculty of Maths and Physical Sciences - Isolation and Characterisation of Novel Antibiotics
Jack Helliwell - Faculty of Medicine and Health - Development of a decellularised porcine dermis for the treatment of chronic non-healing wounds
Jaimin Patel - Faculty of Medicine and Health - Dental first aid project: Avulsed incisors: Knowledge of management and factors affecting willingness to provide Avulsion First Aid (AFA) among primary school staff in the United Kingdom
Jessica Fletcher - Faculty of Medicine and Health - Dental first aid project: Avulsed incisors: Knowledge of management and factors affecting willingness to provide Avulsion First Aid (AFA) among primary school staff in the United Kingdom
Joseph Parr - Faculty of Maths and Physical Sciences - The detection and kinetics of peroxy radicals generated in the HIRAC chamber, studied using the FAGE and ROxLIF techniques
Joshua Woodcock-Shaw - Faculty of Medicine and Health - The relationship between handgrip strength and cardiopulmonary exercise performance in heart failure patients
Katie McDonald-Meyer - Faculty of Medicine and Health - Dental first aid project: Avulsed incisors: Knowledge of management and factors affecting willingness to provide Avulsion First Aid (AFA) among primary school staff in the United Kingdom
Linda Latuta - Faculty of Environment - Macro Problem of Microplastic: Assessment of microplastic pollution along the strandline of Kilnsea beach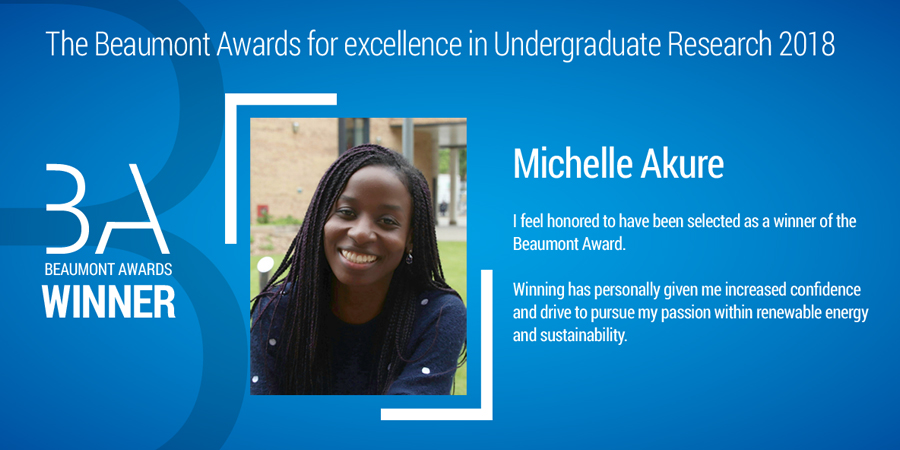 Michelle Akure - Faculty of Engineering - Catalytic Pyrolysis of Biomass
Rebecca Penhale-Jones - Faculty of Engineering - Femtosecond Pulsed Laser Deposition of Structurally Controlled Titanium Dioxide Thin Films
Olivia Byrne - Faculty of Environment - Assessing the impacts of the 2015/16 Godzilla El Nino on the scleractinian corals in the Wakatobi, Indonesia
The Winners 2019
Alice Benton - Faculty of Engineering - Gasless Insufflation Laparoscopic Surgery Device for minimally invasive surgery in low-resource setting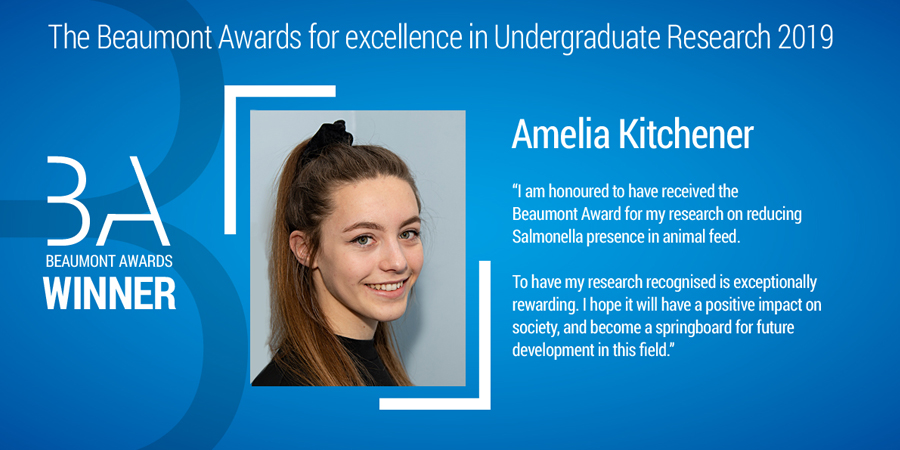 Amelia Kitchner - Faculty of Biological Sciences - UV-C light as a viable method to reduce the presence of Salmonella bacteria in poultry feed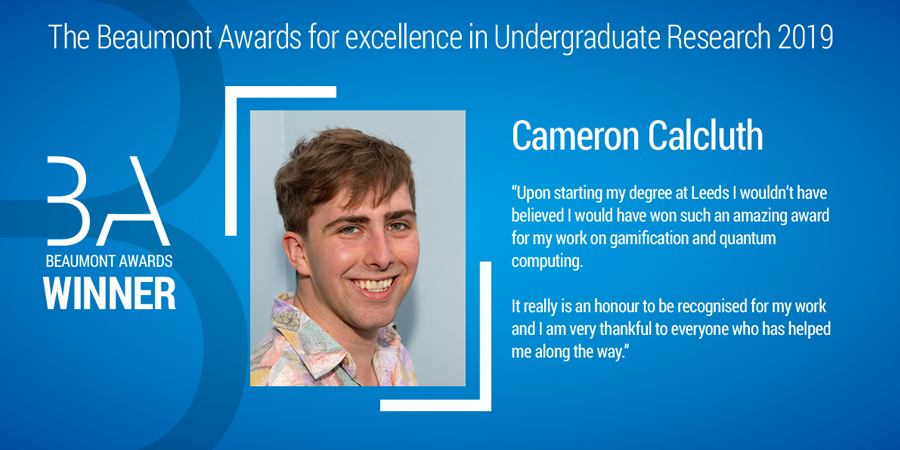 Cameron Calcluth - Faculty of Maths and Physical Sciences - Utilising gamification to investigate whether human intelligence can compete with quantum computers
Ellen Stirling - Faculty of Environment - The Impact of Transboundary Pollution Sources on UK Air Quality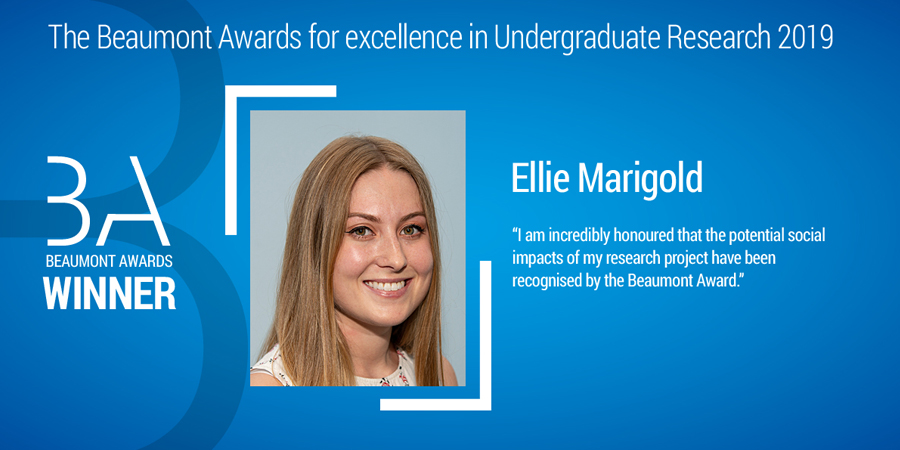 Ellie Marigold - Faculty of Engineering - Hydrogen Production from Plastic Waste
Jamie Mawhinney - Faculty of Engineering - A Novel Low-Cost Sensor for Grip Force Measurement
Max Houghton - Faculty of Engineering - A Platform to Measure Plantar Shear and Normal Force
Nicholas Garner - Faculty of Maths and Physical Sciences - The Addition of Novel Compounds to Enhance Nematic Flexoelectrcity for Bistable LCDs
Olivia Maskill - Faculty of Biological Sciences - How to close the yield gap? A practical method of mycorrhizal bioremediation for the next century
William Abrams - Faculty of Maths and Physical Sciences - Development of catechin-functionalised 'spiky' gold nanoparticles for enhanced photothermal therapy of pathogenic bacteria