Study abroad competition
Each year the Study Abroad Office hosts a photo and video competition for students who have studied abroad.
You can see the competition winners for 2016/2017 below. Our competition for students studying abroad in 2017/18 will open in May 2018. Details of how to enter will be posted on this page nearer the time.
Clare Redman - Hong Kong Polytechnic University summer school
"Summer school is an amazing opportunity to meet new people from different nationalities; all living, learning and exploring in a new country together. Hiking is really popular in Hong Kong, and Lion Rock provides a unique view of all 3 parts of HK- Kowloon, Hong Kong Island and New Territories. The many views from the trail are well-worth the rocky 495m climb, with the peak being the perfect spot to watch the sun go down and the lights of Hong Kong come to life."


Ben Barrett - Adelaide University year abroad
"Jumping with joy on the 3rd best beach in the world - Whitsunday's, Queensland."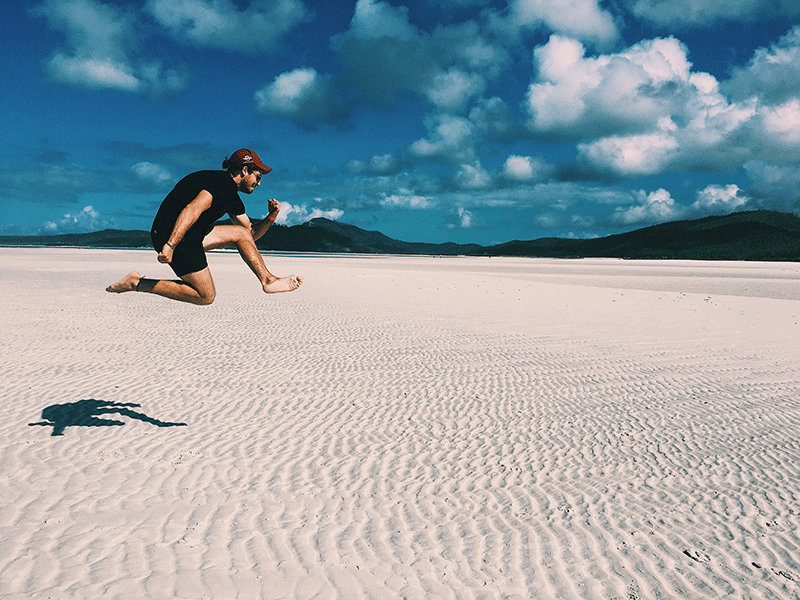 Sam Barrett - Queensland University of Technology year abroad
"I've never met so many people, from so many different countries. We all crammed into the back of a campervan and drove around the South of New Zealand in 10 days. Probably the best trip I have ever been on!"


Toby Elwes - McGill University year abroad
"Skiing between crystallised trees. Escaping the metropolitan McGill campus on the university's weekend excursions to the ski slopes of rural Quebec allowed me to experience the extremities of Canadian weather. The -20C snow iced peaks crystallised trees into surrealist sculptures from another world."
Shan Tomouk - University of British Columbia year abroad
"Sunset at the campus beach. One of the best aspects of study abroad is being thrown in to a foreign place with people who are in exactly the same position as you. I've met so many people from all around the world this year and in a place like Vancouver, there's a lot of things to see, including the on-campus beach."