Out of term time activities
Lots of students stay in Leeds over the holidays after term finishes and there are a wide range of events and activities which you can get involved with to make the most of these times of year.
Christmas in Leeds
Christmas in Leeds is an annual programme for all students staying in Leeds over the winter break, providing opportunities to meet others, experience Christmas traditions and find out about help and support.
The programme includes a wide range of events throughout the holidays including the days when the University is closed. Last year this included trips to see a pantomime and a football match, volunteering opportunities and a meal on Christmas Day. Take a look at the Christmas in Leeds programme for 2017 (PDF) to see some of the events which ran throughout the break.
What students said about the programme:
"I got a lot of information, recommendations and suggestions regarding the Christmas activities. I did not feel lonely when some friends went back to their hometown."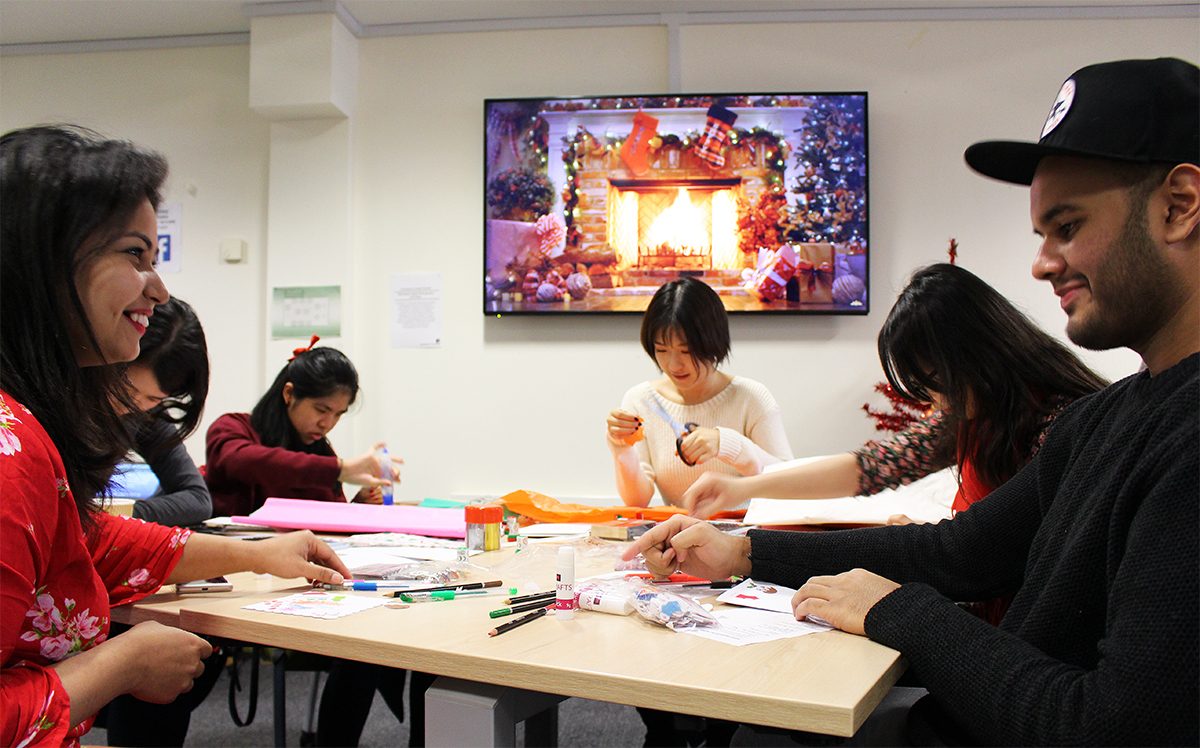 "I stayed in Leeds almost every day. Thanks to the information in the Christmas in Leeds programme, I could make my holiday enjoyable."
"Attending the Rainbow Junk-tion Christmas Lunch was a great way to spend Christmas day. All of the other volunteers were very supportive and I had some great chats to people."