Support available from the University of Leeds
Support with your abstract
Funding to attend the conference (subject to funding approval)
Training sessions to help prepare for the conference
Support through Compass which focuses on students preparing for ICUR through collaboration between students from different institutions.
If you intend to submit or would like further support/information please contact Rebecca Shaw
Leeds students presenting at ICUR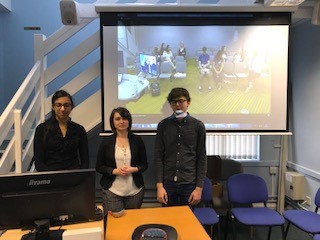 Who can apply?
The conference is open to undergraduate students from all disciplines in any year of a degree course. PhD students can also present their undergraduate research at the beginning of their programmes.
What work can be submitted?
Undergraduate research of all stages is encouraged to be submitted as either a paper or poster.
When is the deadline?
13th June 2018

ICUR provides undergraduate researchers with a unique opportunity to present and discuss their own research – in any discipline in real-time, without having to leave their home university. ICUR challenges undergraduate students to rethink their work in an international context. As a forum, it requires presenters to consider the perspective of students from different backgrounds, and to anticipate what may be shared across cultures and local contexts. This challenge translates to research questions as well, encouraging students to examine global and regional trends in their research field, and how these might conflict with local concerns and specificities.