Arrival support
When you have booked your travel, make sure you tell us your date and time of arrival and book our arrival services so that we can support you.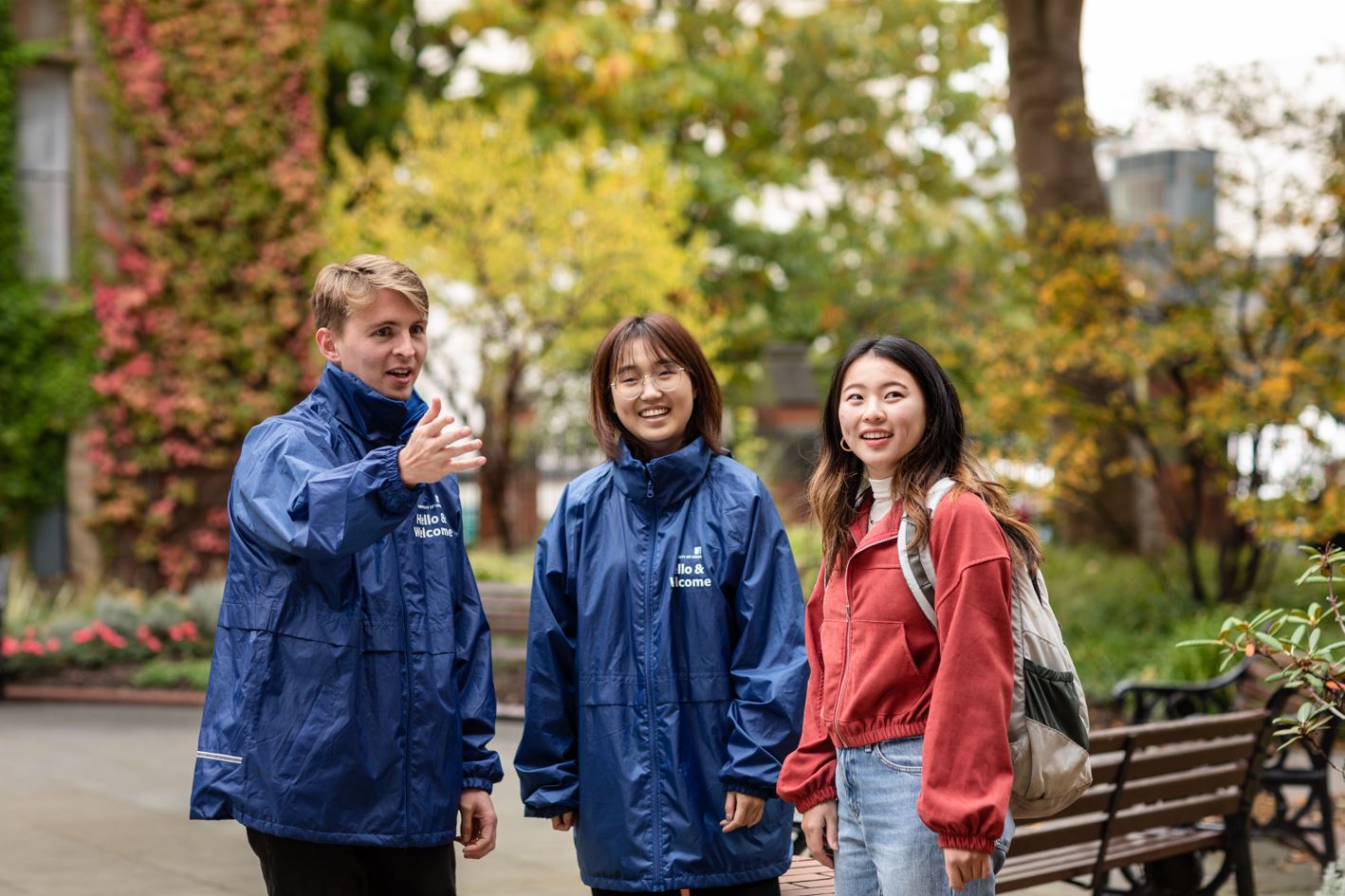 We know how tiring travelling can be, especially (but not only) for those of you coming from afar!
We hope you'll choose to use our arrival support services so that we can help you have a smooth arrival in Leeds.
Book your arrival support
Complete the international arrivals form below to tell us when you'll arrive, request the airport pick-up service from Leeds Bradford Airport or Manchester Airport, and arrange your welcome food box.
Please note you must be a new student who's coming to Leeds for the first time to be able to book our arrival support services. If this applies to you, complete this international arrivals form to book your arrival support.
Our services include:
1. Airport pick-us service
We offer a pick-up service from Leeds Bradford Airport and Manchester Airport to our University campus.
You must book your airport pick-up at least five days before you plan to arrive but don't worry, you can update this later if your plans change.
We will contact you to confirm the details of your transport at least two days before your arrival.
Monday 19 September has been declared a national holiday as a mark of respect for the funeral of Her Majesty Queen Elizabeth II. For new international students arriving on that day our airport pick up service will continue functioning in line with flights operating.
2. Welcome Food Box
Book to receive a free food box to welcome you when you arrive.
3. Essential items
Check what's included with your accommodation. If your accommodation doesn't provide kitchen equipment, bedding, or other essential items, you can order this to be delivered to your accommodation when you arrive.
Welcome help and support
After you've booked your arrival support, you'll receive a number you can call if you have any problems on your journey.

If you have any questions about any aspect of your time in Leeds, contact our International Student Advice and Support services.